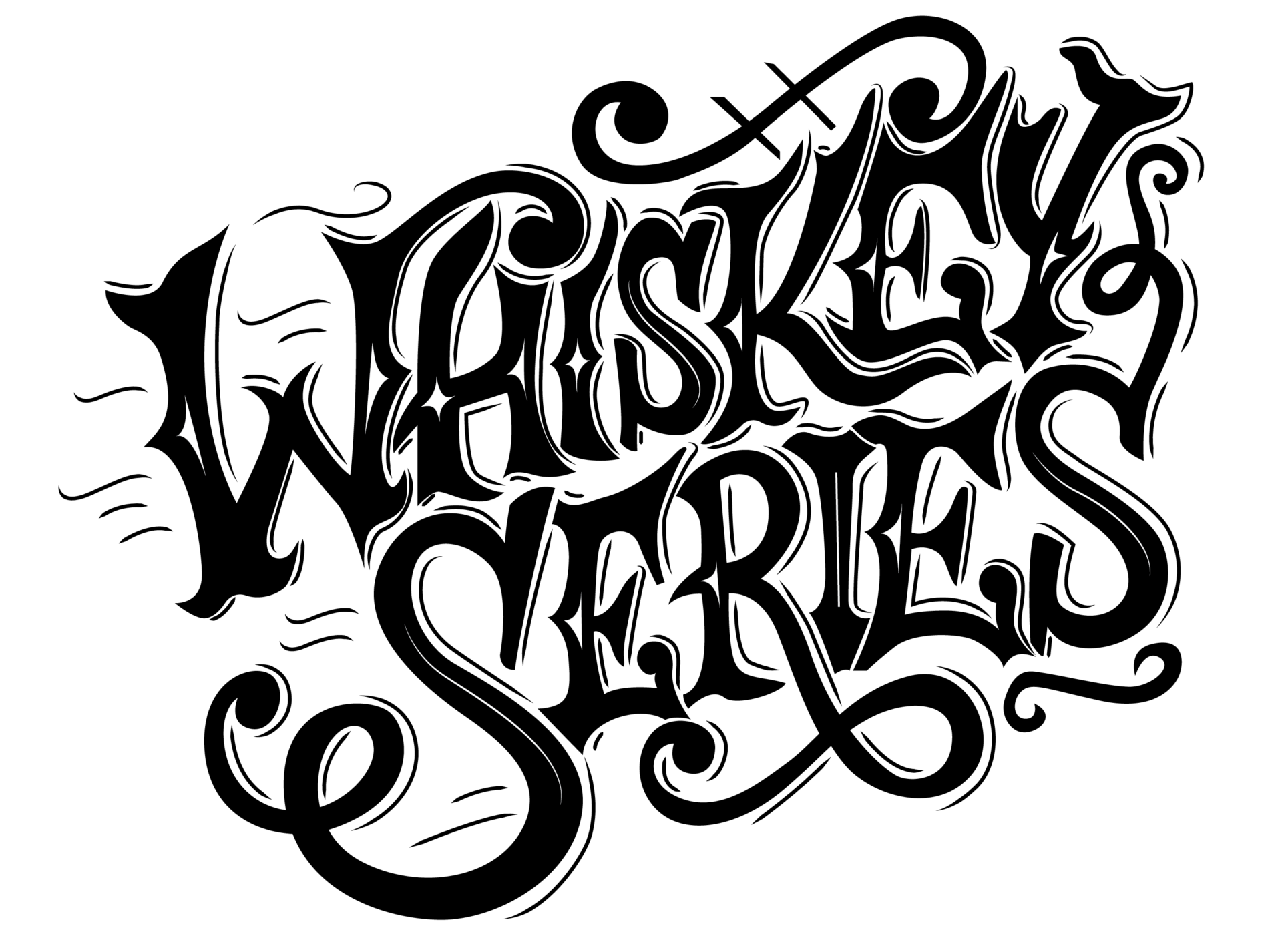 What is the Whiskey Series?
---
Arizona's first and only multi-sport off road endurance series linking up three iconic events in and around Prescott, Arizona. What's in the series? The Whiskey Basin 88K trail run, Whiskey Off-Road 50 Mile mountain bike ride and Whiskey Row Marathon
---
Register Today!
---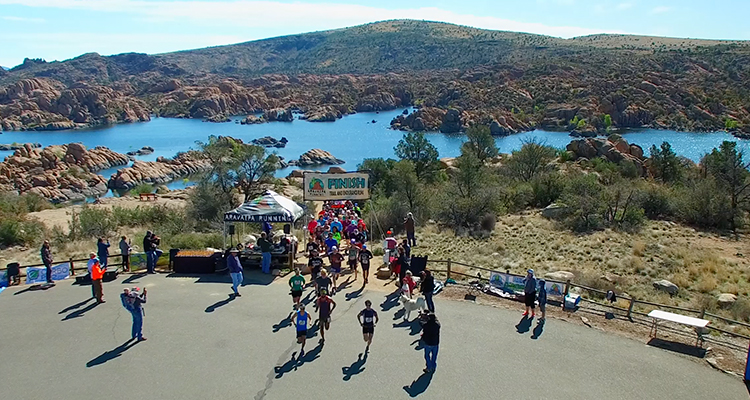 Event Info
Race Date: April 13, 2019
88 Km Trail Run
Camping at Watson Lake
Whiskey Basin Trail Run
A one of a kind single loop trail run tour of the Prescott Circle Trail. The Circle Trail encircles all of Prescott, Arizona on epic single track and dirt road trails starting and finishing at Watson Lake Park featuring high desert grasslands to Ponderosa Pine forests.
The Whiskey Off-Road
Starting on Prescott's historical (and lively) Whiskey Row and climbing into the beautifully distracting views of Prescott National Forest, riders will connect some of the area's most exhilarating (and challenging) pieces of singletrack, double track, gravel roads and the occasional paved segment.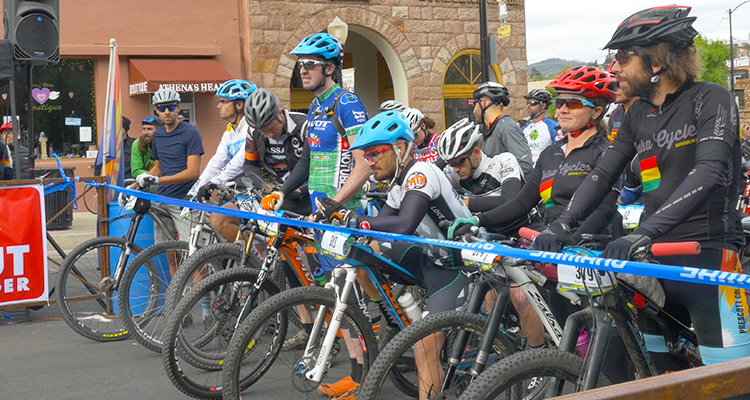 Event Info
Race Date: April 27, 2019
50 Mile Mountain Bike
Live music festival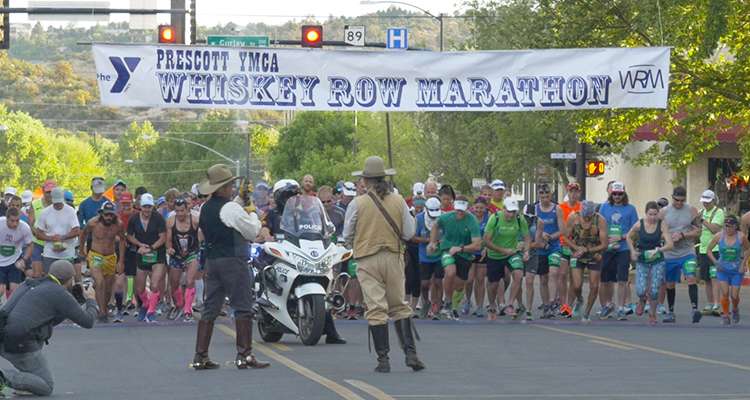 Event Info
Race Date: May 4, 2019
26.2 Mile Marathon
Whiskey Man Awards
Whiskey Row Marathon
This out-and-back course is considered one of the most challenging in the United States. Starting at 5,280 feet, the elevation increases to 7,000 feet over the first seven miles, then down to 5,600 feet at the 13-mile turn around. The course is paved road for the first and last five miles, while the rest of the running route is a trail race on a dirt road maintained by the US Forest Service.
It's a damn good time. The Whiskey Series.
The First Whiskey Man
---
Prescott local Michael Versteeg became the first ever Whiskey Man by finishing (& winning) the inaugural 2016 Whiskey Basin 88K trail run followed by biking the Whiskey Off-Road 50 mile mountain bike race and capping it off with a third place finish at the Whiskey Row Marathon.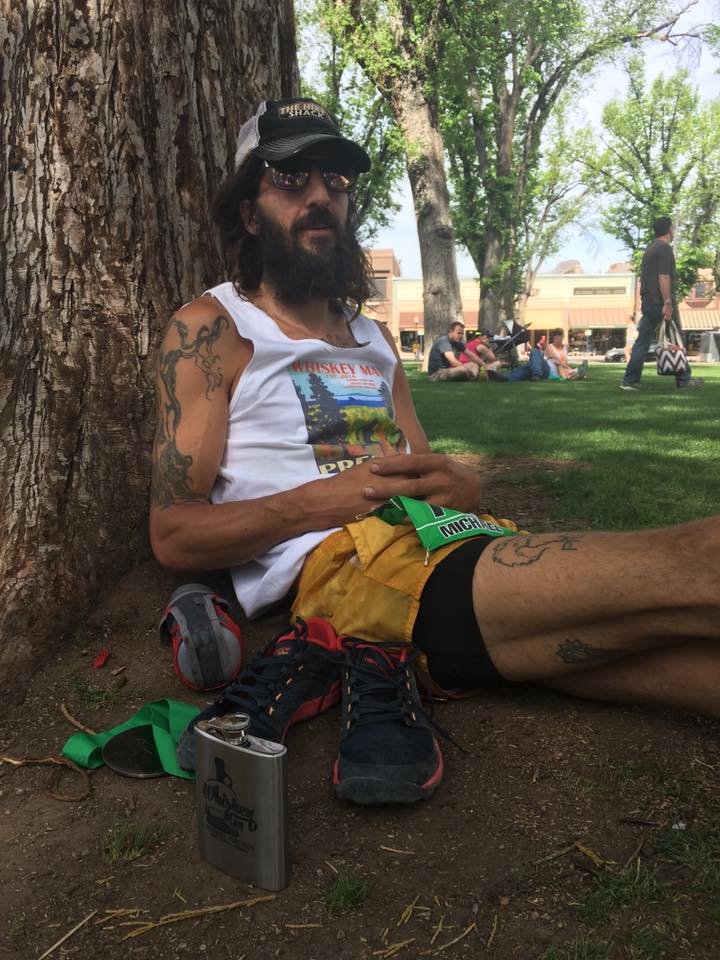 Whiskey Series Results
---
We've had a total of 11 finishes in the first three years of the series (2016-18). Be sure to sign-up for all three races and have a chance to add your name to the list! Will you be next?
2016
1. Michael Versteeg – 17:16:02
---
2017
1. Matthew Muchna – 18:26:13
2. Clinton Barrett – 18:53:21
3. Thomas Arnold – 20:37:04
4. James Madson – 21:00:44
5. Tandi Sherlock – 21:41:21
6. Mark Labelle – 23:17:15
7. Noel Kingston – 23:25:07
8. Robby Organ – 23:49:07
---
2018
1. Wiley Fisher III – 23:43:46
2. Donna Trigilio – 25:59:50
---
2019
1. David Villalobos – 18:47:56
2. Jesse Alexander – 19:33:33
3. Jamil Coury – 20:13:40
4. Jeff Hemperley – 21:08:54
5. James Goodman – 21:55:09
6. Holly Hovious – 22:13:37
7. Jon Wolfinger – 24:28:48
8. Christian Barratt – 26:37:27
---
Course Record Men = 17:16:02 by Michael Versteeg in 2016
Course Record Women = 21:41:21 by Tandi Sherlock in 2017