Will your next race be a
trail run?
Hypnosis Night Runs
Saturday June 25, 2016
---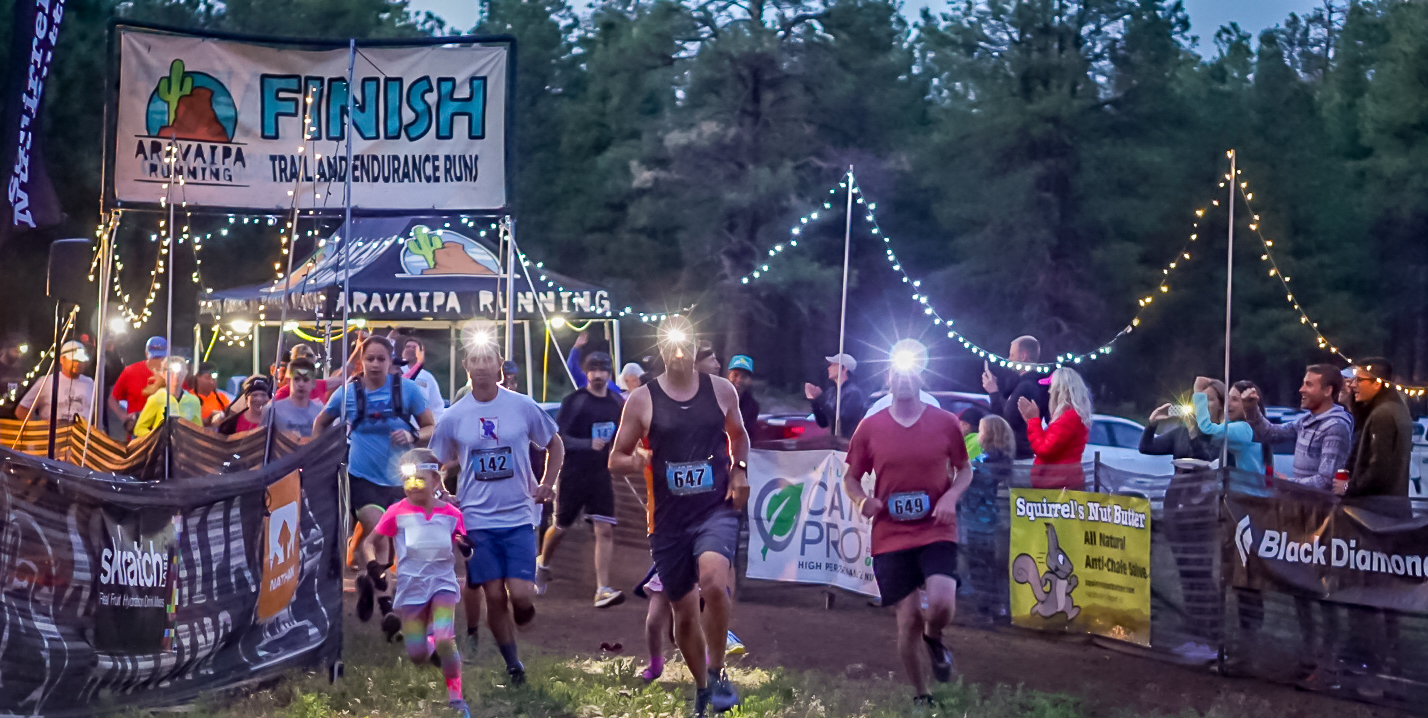 Come enjoy the refreshing night air and take a walk run in the moonlight. With your choice of a 54K, 23K or 8K there are plenty of options to get your running at night fix. The race will take place in the Estrella Mountain Regional Park (on the competitive track) in Avondale, AZ. There are both intense mountainous sections and easy faster desert trails. Push your footwork and speedy legs all in one race. Register now or on race day (night). Come join us to bask in the light of the moon.
---
Event Calendar
Recent Posts
---
Featured Video: The 2015 Black Canyon 100K