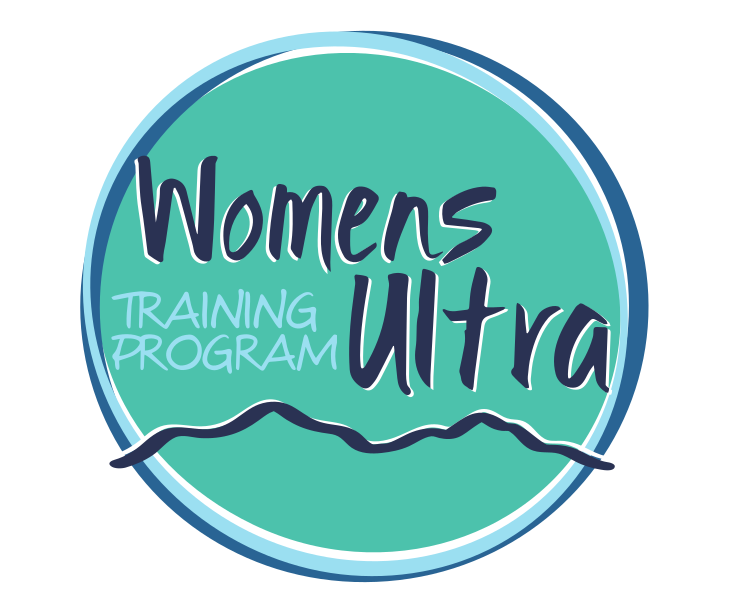 Introduction
---
Aravaipa Running will be hosting a 4-month 50-K training program designed specifically for women. This program is for novices and advanced athletes alike and culminates with the Crown King Scramble 50K on April 1, 2017!
You will receive personalized coaching, entry into Crown King Scramble 50K, a ChiRunning Workshop, weekly track workouts, Oiselle apparel, plus discounts on Aravaipa Running events and gear.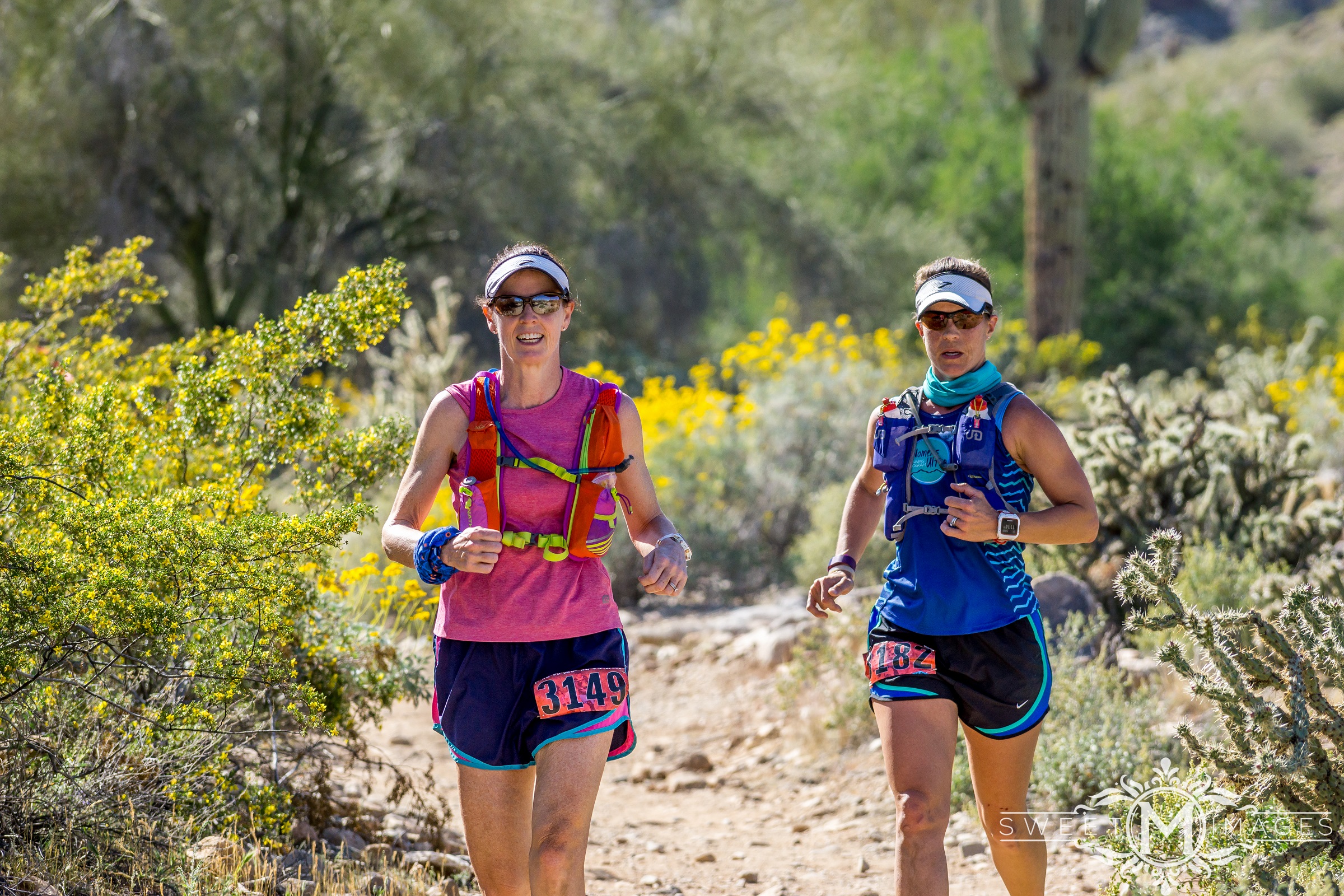 A comprehensive training plan designed for women by women to support you in every way. A run-specific strength plan, weekly training runs, book club, training races, apparel & racing kit.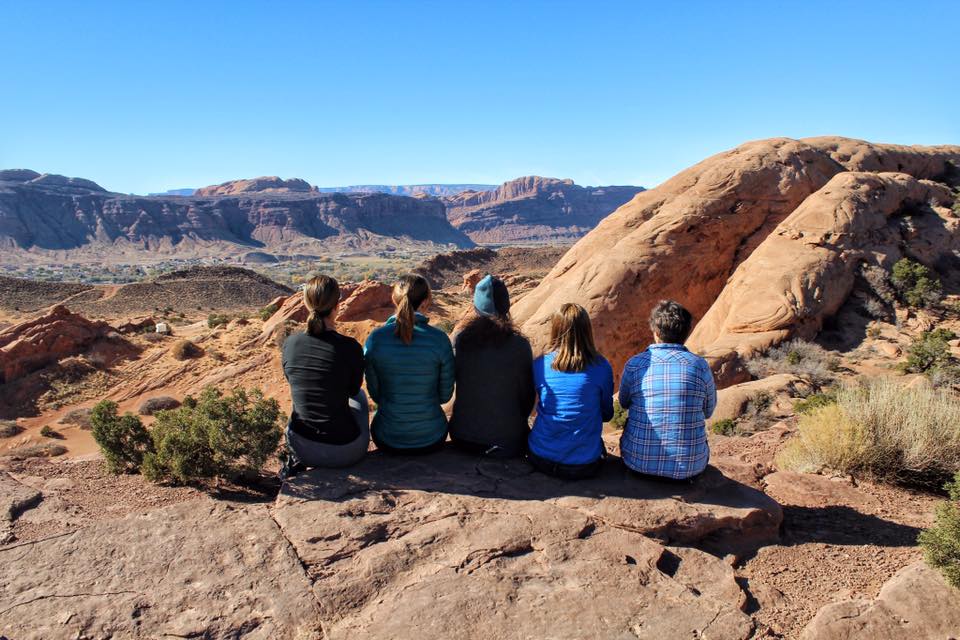 Why Join?
---
The trail and ultra world is, as a general rule, gender lopsided. Aravaipa Running wants to create a fun and encouraging environment for female athletes to train together, get questions answered, and foster an open forum for women-specific issues. Plus, we hope you'll build some lifelong friendships through this amazing group of women!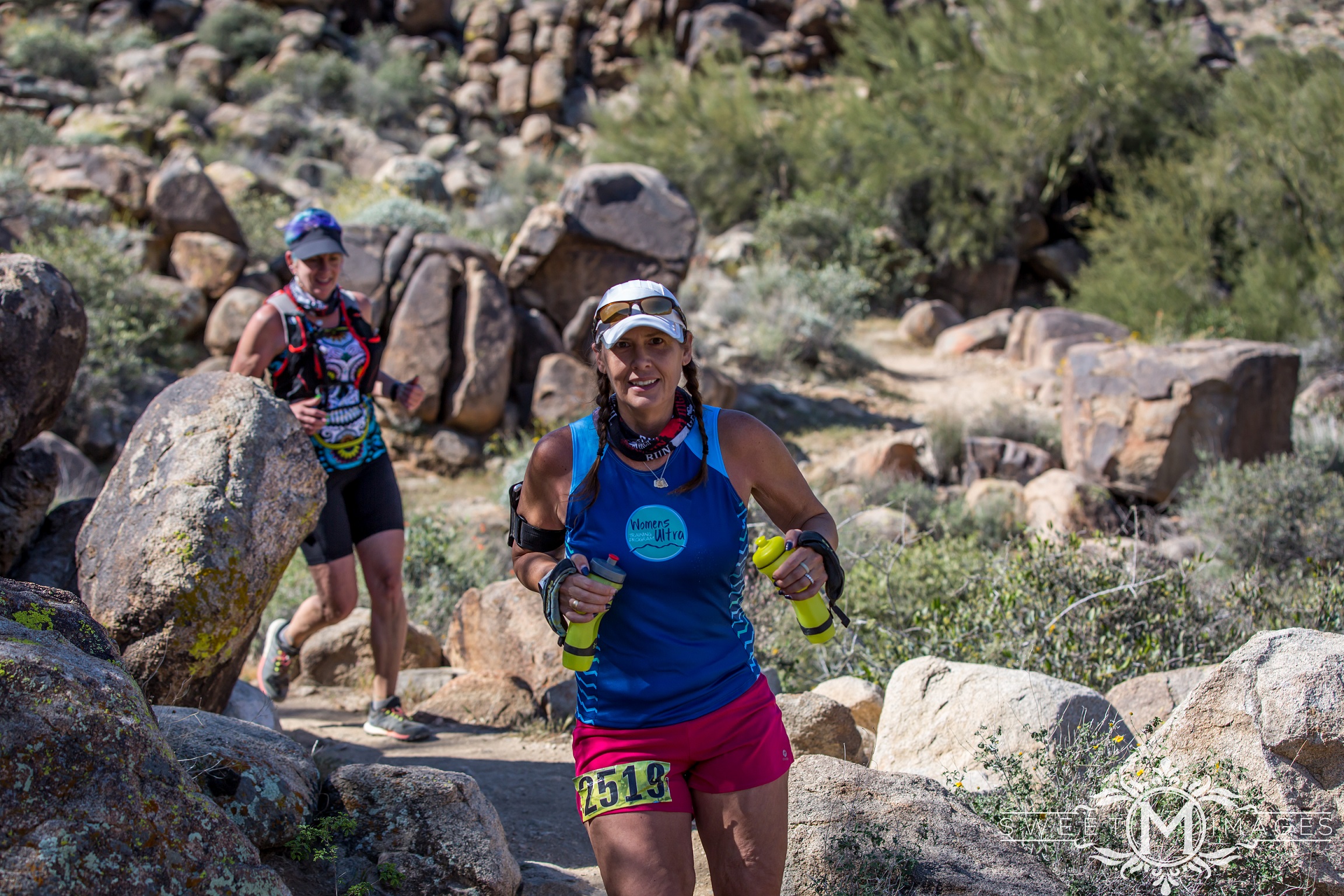 More Features
The training program will incorporate not only a training plan devised to fit your fitness level but also a customized strength training plan and ChiRunning techniques to keep you happy and healthy for not only the duration of the program but your running career. Weekly group runs will be held with the program's coaches.
---

All participants will receive their workouts through TrainingPeaks.com and be able to interact with their coach through this workout and training website & app.
---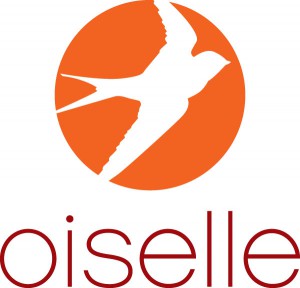 Runner apparel will be sponsored by Oiselle. Each participant will receive a racing singlet and shorts, plus discounts on other Oiselle product.
---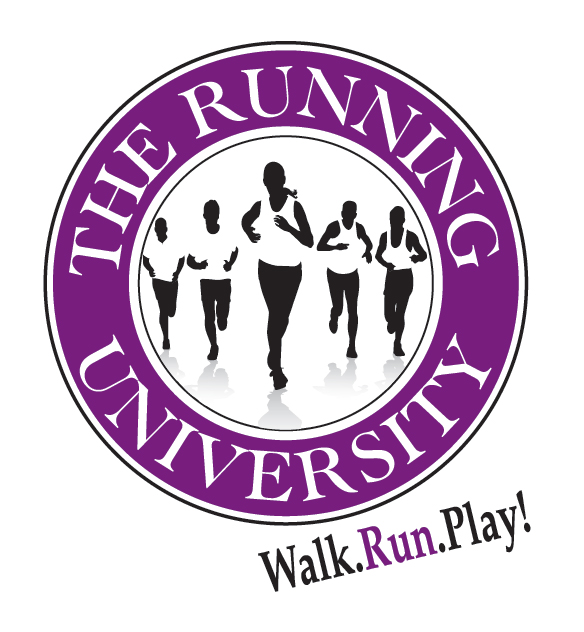 Since 1999, ChiRunning has helped thousands of runners transform their technique – reducing, preventing and recovering from injuries. Runners of all ages and levels have improved their efficiency and performance, and now find running to be pain-free, easier, and enjoyable.
---

Who Is This For?
Even if (more so, especially if) you have never run a marathon this training program is for you. If you are looking to improve upon past personal bests, this training program is for you. If you just want the comradery and companionship that the program will bring, this training program is for you.

Additional Features
---
Connector.

Book Club

Each month there will be a different book written by a female athlete or about a female athlete that will be the topic of conversation on our group page, at meetups, etc. This is an awesome opportunity to read more inspiring books!

Connector.

Weekly Track Workouts

Fostering camaraderie, accountability, and group-motivation mentality these workouts help build your strength, confidence, and running form. We meet once per week (officially) on Tuesday Mornings.

Connector.

Build Up Races

Entry into two Aravaipa Running trail run events (February & March) used as training races prior to the culminating event at the 2017 Crown King Scramble in April.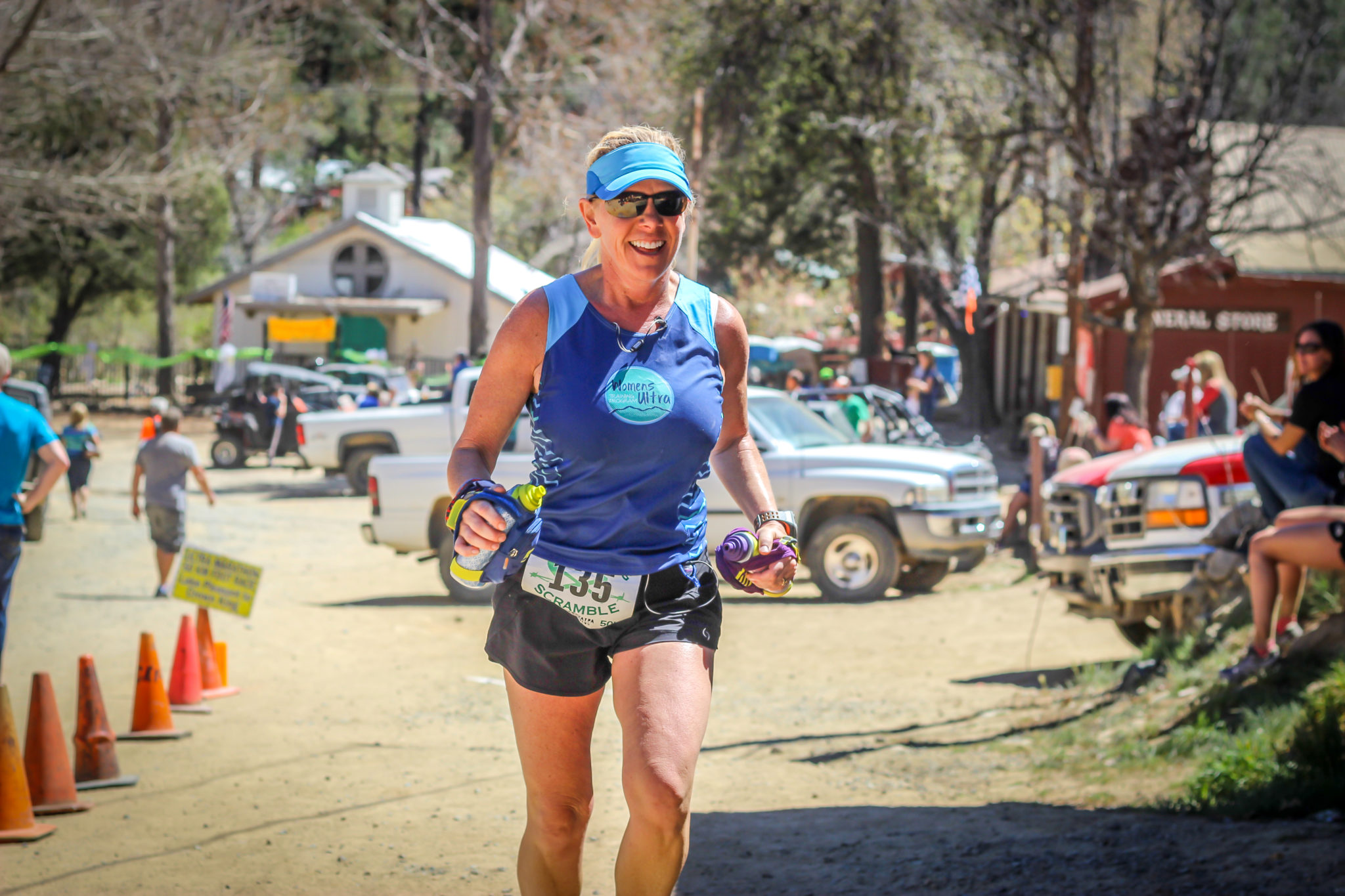 What You Get
---
This isn't just a coaching program, but a comprehensive training program with built-in support community to help you reach your goals. Our program benefits surpass $1700 in value, but we feel the friendships and memories you'll make are priceless.
Training Plan
---
Monthly training plan based on current fitness level and goals starting December 1
---
Strength Training Plan
---
Monthly emailed strength training plan with run-specific workouts
---
Weekly Training Run
---
Optional training runs for local participants in Phoenix
---
ChiRunning Workshop
---
Discover the key to effortless, injury-free running with a 4 hour exclusive workshop on January 7th (make-up dates announced later).
---
Build Up Races
---
Entry into 2 training races organized by Aravaipa Running
---
Elephant Mountain 22K (Feb 4)
Mesquite Canyon 30K (March 18)
Crown King Scramble Entry
---
The culmination of the program which includes race entry into the 2017 Crown King Scramble 50K on April 1, 2017
---
Tri-Blend Shirt
---
An exclusive Women's 50K Training soft blend comfy t-shirt
---
Racing Attire
---
Comfortable women's specific racing tank & shorts
---
Product Discounts
---
Enjoy discounts on both Oiselle and Aravaipa product & apparel throughout the program
---
Total Value of Training Program
Monthly
$200
Per Month
4 Monthly payments starting in December
Includes all program benefits including 3 race entries
Affordable monthly payments
Due on the 1st of each month (December-March)
Program value = $1600
Buy Now!
One Time
$750
One Time Fee
Save $50 by paying up front in full
Includes all program benefits including 3 race entries
Easy one time payment
Due December 15th
Program value = $1700
Buy Now!
Questions for us about our Women's 50K Training Program? Contact us!
Program Withdrawal Policy for one-time payees: If notified in writing to info@aravaiparunning.com prior to January 1, 2017 a full refund minus 20% will be issued. If notified in writing to info@aravaiparunning.com prior to February 1, 2017 a 50% credit will be issued and prior to March 1, 2017 a 25% credit will be issued. Entry into the program is non-refundable and non-transferable after March 1, 2017. Percentages are based on the full cost of the event ($750). If you are paying monthly and withdraw from the program no refunds are issued but there is no obligation to continue monthly payments.