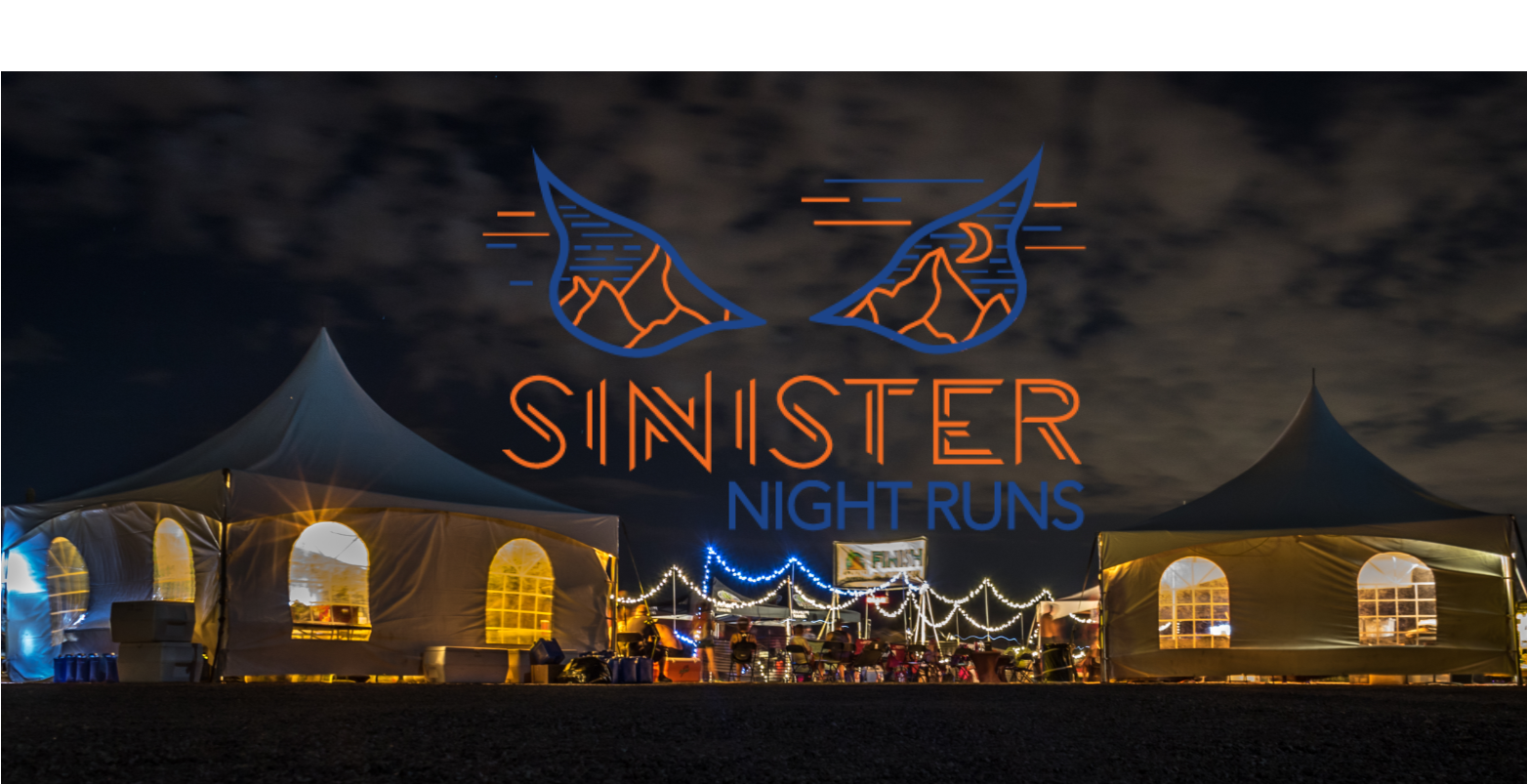 APRIL 25, 2020
54K | 27K | 18K | 9K | 5K
INSOMNIAC Waves! 18K | 9K
Queen Creek, AZ
Experience the magic of night trail running in the sonoran desert at the Sinister Night Trail Runs held on a rolling and runnable 9 kilometer loop at San Tan Mountain Regional Park. This is a perfect beginner night trail race with distances for all. Run past towering saguaro cactus under the night stars.
This race kicks off the 2020 Insomniac Night Trail Run Series with events all across the state of Arizona. Join us and "Carpe Noctem" to "seize the night"!
Location
San Tan Mountain Regional Park
6533 W Phillips Rd.
Queen Creek, AZ 85142
Our start/finish line is based just beyond the main parking area at the San Tan Trail head.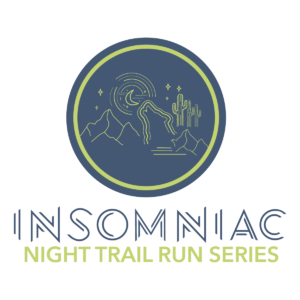 Start Times
7:00PM – 54K Start
7:15PM – 27K Start
7:30PM – 18K Start
8:00PM – 9K Start
8:15PM – 5K Start
11:00PM – 18K INSOMNIAC Wave!
11:30PM – 9K INSOMNIAC Wave!
Course Summary
Sinister kicks off our 2020 Insomniac Night Trail Run Series. The first of eight night runs, come run all summer with us!
All races are held on a 9 kilometer loop of the San Tan, Hedgehog & Littleleaf Trails. The 27K runners will complete 3 loops, 18K is two loops, while the 54K ultra division will complete 6 loops, passing through the start/finish line after each lap! The course features a mix of smooth runnable trails with just a few rollers and rocks for fun.
Our new 5 Km course will utilize Littleleaf, San Tan and will cut back on Moonlight to the finish.
Weather
Expect warmer running conditions during the evening with temperatures typically starting in the 90's & cooling as the night progresses. We will have plenty of ice and water at our aid stations.
Packet Pickup

Friday, April 24
5:00-7:00 PM
Queen Creek Running Company
23858 S. Power Road Suite 103
Queen Creek, Arizona 85142 (Next to Bosa)
———————————-
Saturday, April 25
Race Day Pickup 6:00-8:00PM
San Tan Mountain Regional Park
6533 W Phillips Rd.
Queen Creek, AZ 85142
Aid Station
There will be one full remote aid station- San Tan Aid- located along the course that runners will pass by every loop. The main aid station will be stocked with water, ice, electrolyte drinks (gnarly Hydrate), salty and sweet snacks, fruit, pb&j, bean rollups, hot food (quesadillas, grilled cheese), and more.
Cutoffs
3:15 AM – 54 Km runners must leave on final (6th) loop
5:00 AM – Overall cutoff/race ends
Crews & Pacers
Pacers are allowed for the 54k starting with the fifth loop (36k). Pacers are not allowed for any other distance.
Crews are allowed at the race start/finish only.
Pets
For the safety of all runners, no pets are allowed on-course at the night runs. Any pets at the race must be on a leash at all times, respect park rules, and be supervised.
Volunteers
If you would like to join our volunteer team, we are looking for help with event setup, aid station, and event breakdown. Volunteer perks include a piece of Aravaipa merchandise or race goody and Aravaipa Race Credits. You can see our current opportunities and signup here: Sinister Night Runs Volunteer Form.
Race Perks
Sinister Branded Race Hat
Chip timed race results
Double Down Opportunity
Well stocked aid station
Custom Finisher Glass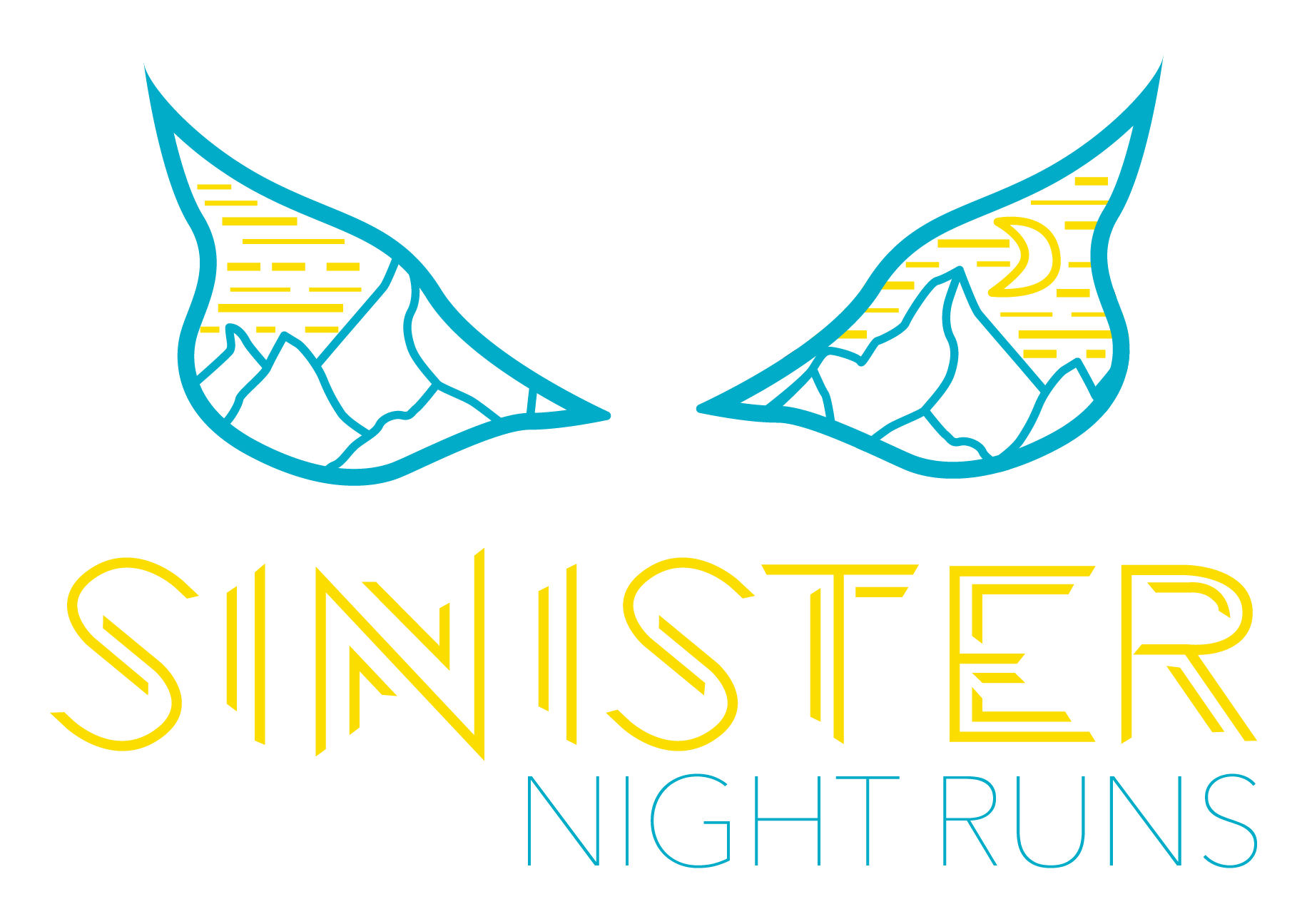 Register Now
Entry Fees*
| | | | | |
| --- | --- | --- | --- | --- |
| | Until 12/23 | Until 3/22 | Until 4/16 | Race Week |
| 54 Km | $74.69 | $85.36 | $96.03 | $106.70 |
| 27 Km | $48.02 | $58.69 | $69.36 | $80.03 |
| 18 Km- New! | $42.68 | $51.22 | $61.89 | $72.56 |
*Prices include Tax
Entrant Limit
400 Runners
Registration Options
Online via Ultra Signup
Online registration closes on 4/21 at 11:59 PM. If spots are available, registration will be available at packet pickup and on race day.
RACE DAY INFORMATION
Race Day Schedule
Please arrive early to park, check in and warm up prior to your run. Restroom facilities are located along the course just west of the start/finish area.
Timeline
6:00 PM – Packet pickup / race day registration begin
7:00 PM – 54 Kilometer Start
7:00 PM – Sunset
7:15 PM – 27 Kilometer Start
7:26 PM – End Civil Twilight
7:30 PM – 18 Kilometer Start
8:00 PM – 9 Kilometer Start
8:15 PM – 5 Kilometer Start
11:00 PM – 18 Kilometer Full Moon Start
11:30 PM – 9 Kilometer Full Moon Start
3:15 AM – 54 Km runners must leave on final (6th) loop
5:00 AM – Overall cutoff / Race ends
5:15 AM – Begin Civil Twilight
Moon Phase
Waxing Crescent – 6% Illumination
Location
San Tan Mountain Regional Park
6533 W Phillips Rd.
Queen Creek, AZ 85142
From central Phoenix, take I-10 east to US 60 east. Exit Power Road south to Hunt Highway. Travel east on Hunt Highway to Thompson Road south. Turn west on Phillips Road to the San Tan Mountain Regional Park entrance.
Parking
Remember the park now charges a $7 park entry fee per vehicle.
Please arrive early and have correct change (cash) available on race evening for a smooth entry process. Carpool to save!
Drop Bags
We will have an area specified for your personal drop bag at the start/finish area that will allow for easy and quick access.
Course Marking
The race courses will be well marked with orange plastic ribbons with black polka dots and reflective medallions. Trail junctions and turns will be well marked with laminated signs. In addition, blue & white checkerboard plastic flagging will be hung to designate non-race or "WRONG WAY" trails. All runners are responsible for understanding the layout of the course. Please familiarize yourself with the course maps on our website prior to race day and/or print a map to bring along with you.
Camping
No camping is permitted at San Tan Mountain Regional Park.
Trail Running and Trash
Please respect the trails and the beauty of the desert by disposing of any trash at one of our aid stations.
Reminder: All Insomniac Night trail runs will be CUPLESS. Bring your own or Aravaipa branded reusable cups will be available for purchase!
Course Map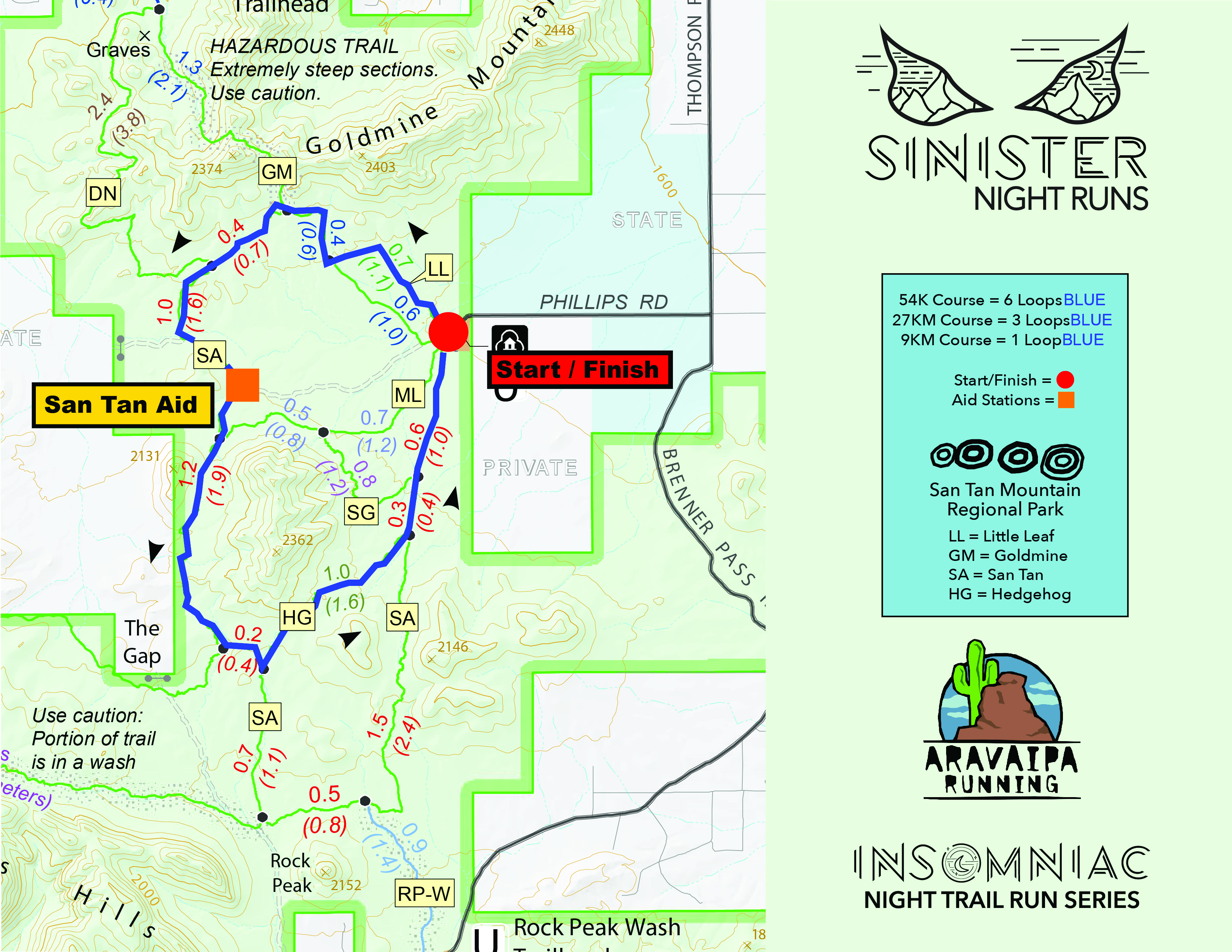 Course Records
54 Km | Male — Jay Jump 4:41:33 ('14) | Female — Deserae Clarke 5:32:55 ('18)
27 Km | Male — Art Degraw 1:56:29 ('18) | Female – Adela Salt 2:27:00 ('17)
9 Km | Male — Ruairi Moynihan 36:25 ('15) | Female — Jane Murawski 46:14 ('16)
Full Moon 18 Km | Male — Van Patterson 1:27:30 ('18) | Female — Rebekah Helpingstine 2:16:22 ('18)
Full Moon 9 Km | Male — Brian Holterhaus 43:35 ('18) | Female — Kim Ellsworth 47:14 ('18)
Results
2019 | Results
2018 | Results
2017 | 54 Km | 27 Km  | 9 Km
2016 | 54 KM | 27 KM | 9 Km
2015 | 54 KM | 27 KM | 9 Km
2014 | 54 Km | 27 Km | 9 Km
2013 | 54 Km | 27 Km | 9 Km
PHOTOGRAPHY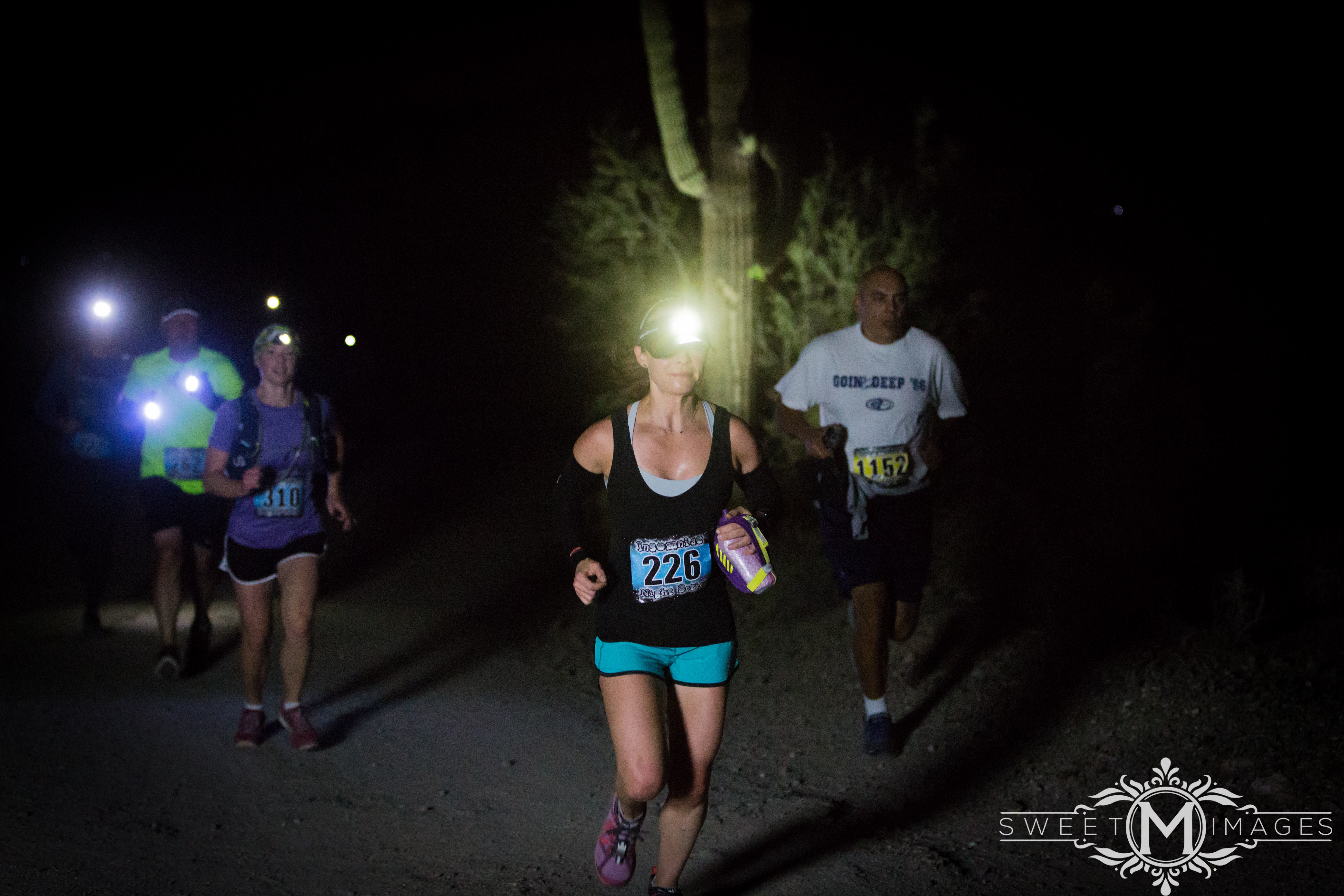 We'll see you on the trails!