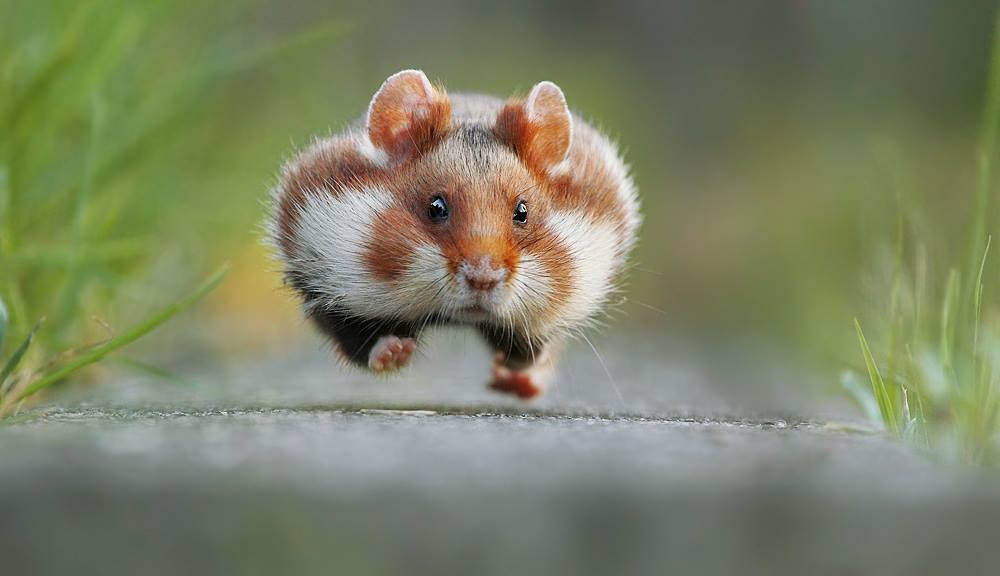 MAY 6-7, 2017
24 Hour | 12 Hour
Buckeye, AZ
7:00 AM – 24 Hour & 12 Hour Start
7:00 PM – 12 Hour Start
Location
Nardini Manor
5601 S 195th Ave
Buckeye, AZ 85326
Course Summary
We're bringing it back! The Hotfoot Hamster will return to Nardini Manor for 24 Hour and 12 Hour fixed-time events on the 500 meter USATF certified course (road). The course is a flat crushed gravel loop that winds is way around the grounds of Nardini Manor.
Weather
Expect HOT conditions during the day with temperatures typically in the 90s and possibly over 100 degrees Fahrenheit with slightly cooler night-time temperatures in the 60s-70s. This isn't called the Hotfoot Hamster for nothing. Please be prepared for hot, exposed conditions during the day. We will have plenty of ice and water but highly recommend that you bring clothing that protects you from the sun.
Packet Pickup
Friday, May 5
Packet Pickup 4:00-6:00 PM
Nardini Manor
5601 S 195th Ave
Buckeye, AZ 85326
——————————
Saturday, May 6
Race Day Pickup 6:00-6:45 AM
Nardini Manor
5601 S 195th Ave
Buckeye, AZ 85326
Aid Station
There will be one aid station located along the course that runners will pass by every loop. The aid station will be stocked with water, ice, electrolyte drinks, salty and sweet snacks, fruit, pb&j, bean rollups, hot food (quesadillas, grilled cheese), Mas Korima Korimalitas, and more.
Crews & Pacers
There is NO pacing allowed at the event. Crew is welcome to setup along the course in designated areas to help assist their runner.
Volunteers
If you would like to join our volunteer team, we are looking for help with event setup, aid station, and event breakdown. Volunteer perks include a piece of Aravaipa merchandise or race goody and Aravaipa Race Credits. You can see our current opportunities and signup here: Hotfoot Hamster Volunteer Form.
Race Perks
Gender specific cut race shirt
Chip timed race results
USATF Certified Course
Well stocked aid station
Custom race medal (custom race buckle for 100 Mile +)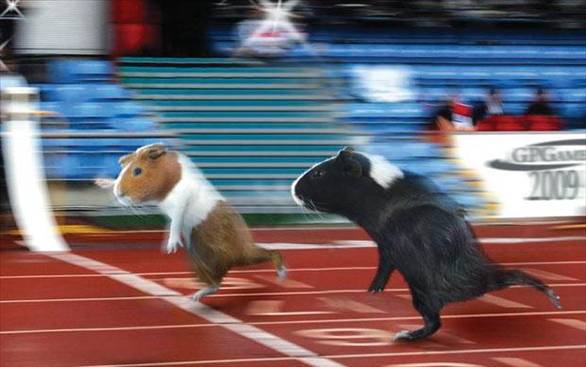 Entry Fees*
| | | | |
| --- | --- | --- | --- |
| | Until 4/10 | Until 5/2 | Race Week |
| 24 Hour | $163.95 | $174.88 | $191.27 |
| 12 Hour | $131.16 | $142.09 | $158.48 |
*Prices include Arizona State, Maricopa County & City of Buckeye Amusement Tax
Entrant Limit
100 Runners
50 runner limit 24 Hour | 50 runner limit 12 Hour
Field size is extremely limited due to the width and size of the course. We will not make exceptions over the 100-person total limit.
Registration Options
Online registration closes on 5/2 at 11:59 PM. If spots are available, registration will be available at packet pickup and on race day.
Race Day Tracking
Your time and distance for each completed lap will be recorded automatically using the MyLaps timing system. Up-to-date lap totals will be displayed on a TV screen, and will be broadcast to the race website as often as possible. Invite your friends to watch your progress online during your run.
Each runner will wear a small transponder chip on a velcro strap around their ankle. No manual lap recording will be done.
Note: When you finish your race, you must return your transponder chip to one of the race personnel in the timing tent! The transponders cost upwards of $135 each, and you are responsible for the cost if you don't return your chip.
Live updates will be available race day on ultracast.
Course Records
24 Hour
Men: 149.13 Miles – Yiannis Kouros ('05) | Women: 130.49 Miles – Stephanie Ehret ('03)
12 Hour
Men: 64.94 Miles – Mark Henderson ('05) | Women: 58.72 Miles – Joan Hellman ('10)
Previous Results
2017 | 24 Hour | 12 Hour
2010 | 12 Hour
2005 | 12 Hour
2004 | 12 Hour
RACE DAY INFORMATION
Race Day Schedule
Please arrive early to park, check in and warm up prior to your run. Restroom facilities are located along the course just west of the start/finish area.
Timeline
5:09 AM – Begin civil twilight
5:35 AM – Sunrise
6:00 AM – Packet pickup/race day registration begin
7:00 AM – 24 Hour Start & Daytime 12 Hour Start
3:38 PM – Moonrise (Waxing Gibbous – 83% illumination)
7:00 PM – Daytime 12 Hour End & Nighttime 12 Hour Start
7:14 PM – Sunset
7:41 PM – End civil twilight
3:28 AM – Moonset
5:08 AM – Begin civil twilight
5:35 Am – Sunrise
Location
Nardini Manor is a century-old country estate situated on five and a half acres of land that includes a maze and a custom-built running path. The property is located in an area of farmland, just South of I-10 in Buckeye, Arizona.
Nardini Manor's owner Rodger Wrublik, a local ultrarunner and instrumental in Aravaipa Running's history, custom built the running path in 2003 for use around the perimeter of the property.
The Aid Station tent will be easily accessible right on the course. The timing tent will be just West of the Aid Station with timing mats that you must cross each loop. You can setup your own tent in front of the manor for no charge.
Parking
Parking will be free and available onsite. Vehicles will be accessible from the race course. Please remember to return to the course where you left it to continue on your loop.
Drop Bags
We will have an area specified for your personal drop bag along the course that will allow for easy and quick access.
Course Marking / Lighting
The course will be easy to follow with cones and flagging to ensure you stay on the correct path. Additionally, at the night, the entire course will be lit so there is no need for a headlamp.
Camping
We are excited to offer several camping and tent rental options at the 2017 Hotfoot Hamster.
The camping area opens Friday, May 5 at 2:00 PM for camping setup.
Tent and cot rentals will be available for your convenience. These will be located at the same camping area directly in front of the Manor and easily accessible from the course. You may reserve a tent and/or cot when you register for the race or sign-up with the link below.
Online via Ultra Signup
All rentals will be setup when you arrive. You may check in to receive your tent anytime after 2:00 PM on Friday, May 5th. Tents will reserved on a first come, first served basis.
Small Tent – $27.32 – These are 7 feet by 7 feet, a simple two person camping tent that is tall enough to sit up in, but not to stand. Cot rentals are not available for small tents.
Large Tent – $54.65 – These are 8 feet by 12 feet and are large enough to stand up in (for most people) and may also fit two cot rentals.
Large Tent + 1 Cot – $81.97
Large Tent + 2 Cots – $109.30
Rules and Etiquette
The 24 Hour race begins promptly at 7:00 AM and the 12 Hour race begins promptly at 7:00 PM. If you arrive late for the start of your race you may still compete, but the time you've missed is lost and cannot be made up.
A pre-race meeting will take place before each event at 6:45 AM and 6:45 PM respectively. At the start, you will begin circling the trail clockwise. Thereafter, you will change direction every four hours (at 11:00 AM, 3:00 PM, 7:00 PM etc).
You may leave the course at any time. If and when you decide to continue, you must return to the course at the exact same place you left it, and complete the lap you were on when you stepped off the track, in the same direction as you were going, regardless of the direction other runners are moving when you return. This ensures that you are credited with the correct number of laps.
There are no DNFs in any of the multi-day runs and no drop-downs allowed. The objective in the multi-day runs is only to go as far as you can (or desire) in the allotted time. Of course, the more time you spend moving forward, the more distance you will accumulate.
If you wish to stop completely before the official end of your race, inform the race director or timing personnel, that you are quitting or leaving early and remember to turn in your chip!
An awards ceremony will follow an hour after the conclusion of the 24 hours and 12 hour events at 8:00 AM Sunday morning.
NO CUTTING THE CURVES. You must STAY OUTSIDE the cones or markers on the curves. The layout of the course at Nardini Manor is such that you would have to be pretty devious to cheat. Nonetheless, if you cut the curves you will be disqualified.
It is your responsibility to know the rules. They exist to provide a good experience for all runners. If you are caught cheating you will be asked to leave and will not be allowed at future Aravaipa Running events.
Course etiquette does not require lone runners to yield the inside lane to runners wanting to pass, regardless of whether the one being passed is running or walking at the time. It is assumed that each participant is there to do his or her best, and has an equal right to pursue personal goals. In a race of this type, it is to be expected that even the best will walk for periods of time, particularly those in the longer races. Always pass others on the outside if they are on the inside lane.
An exception to this policy is the case of two or more persons running or walking together. Persons traveling around the trail in groups should always leave an inside channel open so faster runners do not have to travel far to the outside to get around them.
In all cases, remember to show common courtesy, and that most of us run for the enjoyment and thrill of the experience.
Trash
Please respect Nardini Manor and the Wrublik family by disposing of any trash at our aid station or designated receptacles in the recreation area.
Hotels
Site Map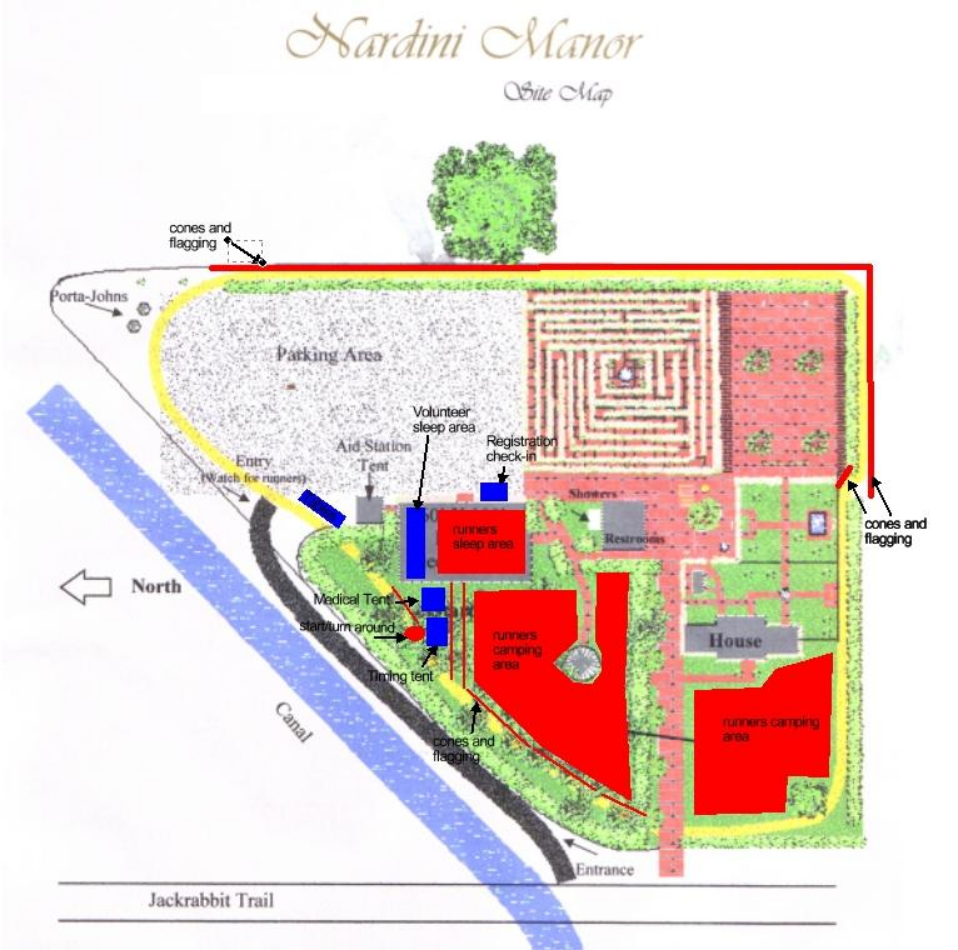 Nardini Manor