This year's Javelina Jundred men's field has shaped up in the past couple weeks to be quite impressive. We've got the Javelina men's course record holder, the course record holder of The Grand Slam of Ultrarunning, and a past winner of the Badwater 135.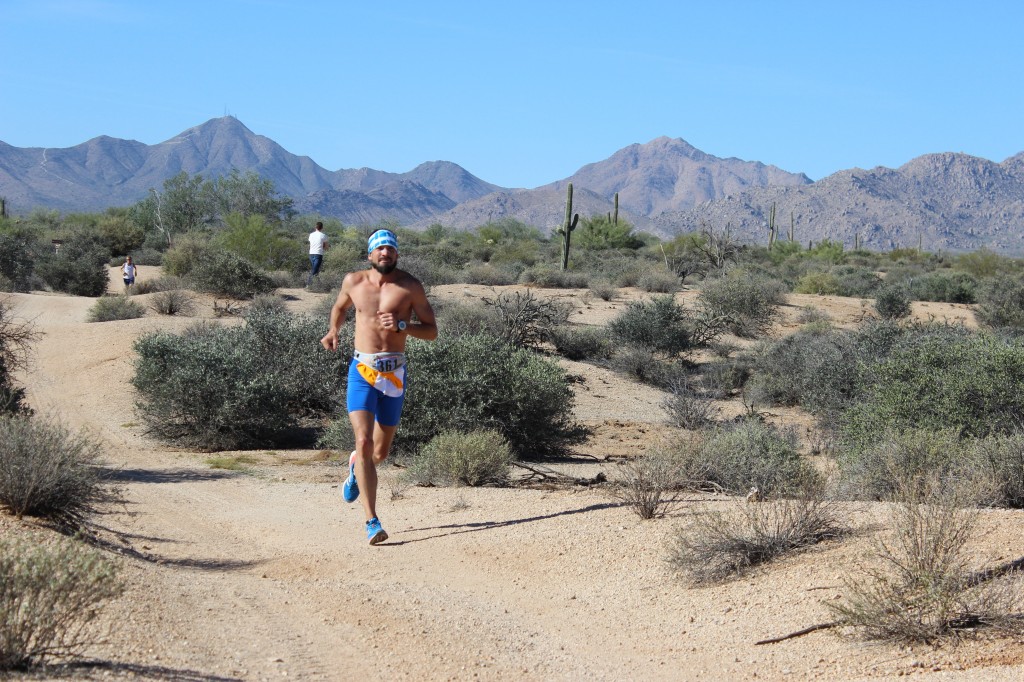 Hal Koerner
Set the course record on this course in 2011 at 13:47 and is a veteran 100 mile runner with numerous wins and records. He recently set the FKT on the John Muir Trail.
Ian Sharman
Smashed the course record for the Grand Slam of Ultrarunning this summer – finishing Western States, Vermont, Leadville and Wasatch 100 milers. He also won Leadville and has a 100 mile personal best of 12:44 at Rocky Raccoon.
Oswaldo Lopez
Has podiumed at Badwater the past 5 years and won the race in 2011. He has a 14:30 100 mile personal best at Rocky Raccoon and recently won the Yellowstone-Teton Endurance 100 in 15:34.
Joe Grant
Joe placed 2nd at the 2012 Hardrock just behind Hal and was running tied for the lead through half of Hardrock this year before dropping. He should be ready to go after missing out on the Run Rabbit Run 100 due to the Colorado flooding.
Catlow Shipek
Hailing from Tucson, Arizona Catlow has wins at the Old Pueblo 50, Zane Grey 50 and Flagstaff 50. He placed 6th at his first 100 miler this year at the San Diego 100 and it will be fun to see how he stacks up against this field.
Mark Matyazik
With 3 finishes at Javelina, he is experienced on this course and has a course best of 16:34 which he ran last year. If it is hot expect Mark to do well. He placed 2nd here in 2009, 2nd in 2010 and 4th in 2011 the year of Hal's record.
Jeremy Humphrey
Jeremy won Bear 100 this year and Cascade Crest last year both in the 2nd fastest times ever at each race. We'll see how he can run on a flatter course this weekend.
Sion Lupowitz
Also from Tucson, Sion has competed at several of Aravaipa's Insomniac Night Races this summer with a second place finish at the Vertigo 63K and first place finish at the Javelina Jangover 75K.
Christian Rios
Christian is a Phoenix local and at just 20 years of age already has some impressive ultra victories under his belt. He has won his last 5 trail races he has competed in – all at Aravaipa's Insomniac Night Races ranging from 31K to 65K in distance. Expect him to be running up with the leaders.
Jason Koop
With lots of mountain running experience including finishes at Hardrock, Jason should run in the top 10.
What are your thoughts? Anyone we are missing?