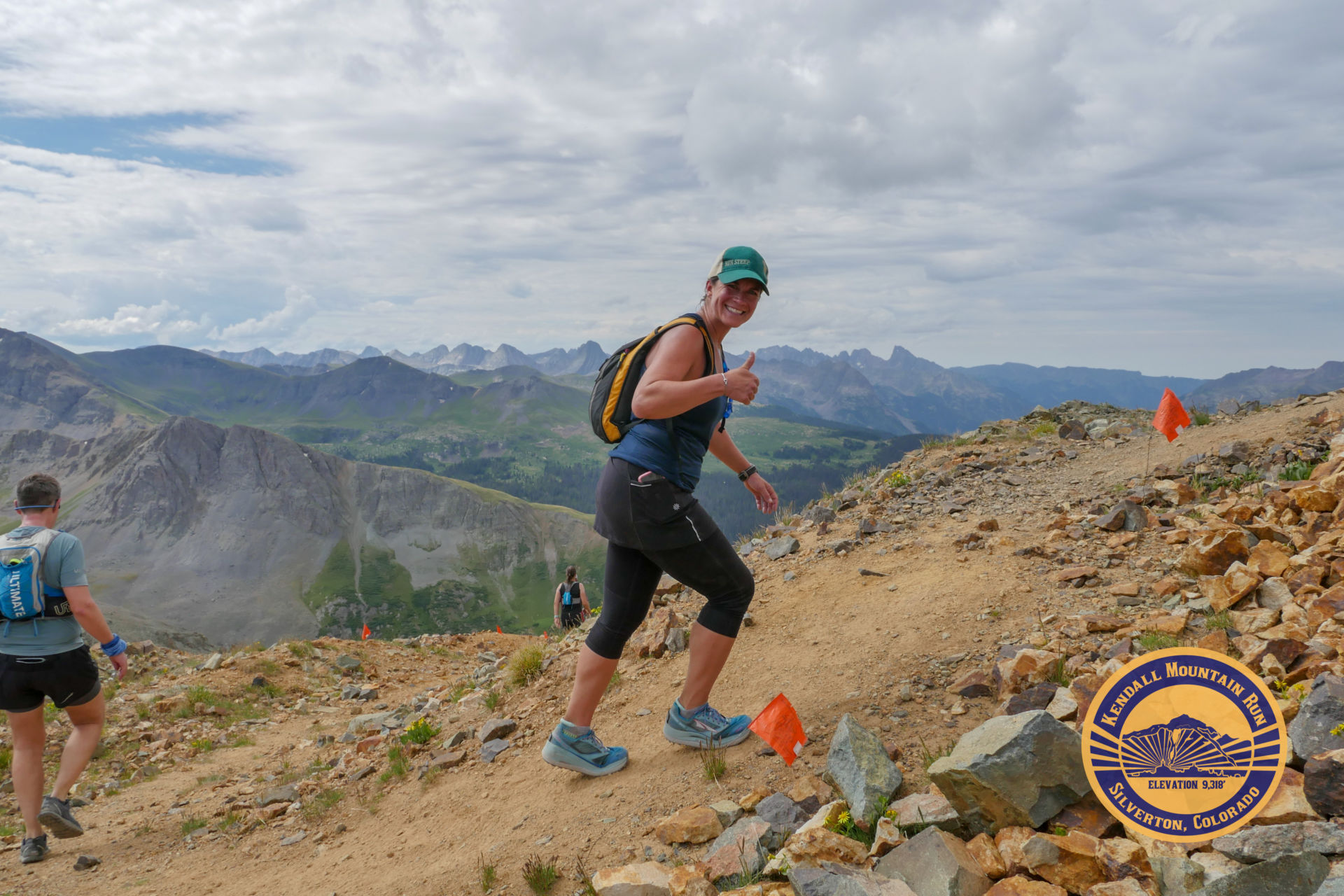 June 17 Update: We have received approval from all of the necessary local agencies. Kendall Mountain is ON! Please check your email for details. If you are interested in signing up, please join our waitlist and we will send you an invitation to complete your registration.
This year's event will take place with approved modifications from the Town of Silverton, San Juan County & the Bureau of Land Management. We will have socially distanced wave starts of just 10 runners at a time every 5 minutes. Our normal start will now be spread out between 6:30am & 8:30am. We will do everything we can to make this event as contactless as possible from packet pickup to aid stations and the finish line. Runners & spectators will be required to wear masks unless running or eating.
Additionally, runners will be expected to be more self sufficient than normal and aid stations will feature only pre-packaged nutrition. One other change is the creation of a lollipop loop at the top of Kendall Mountain to eliminate the out and back section of single track. Instead, once summiting you'll go "up and over" to the Town side of the mountain before picking back up the jeep road and heading back down the mountain.
We will publish additional information to make your trip to Silverton as safe as possible for you and the Town.
SUNDAY July 12, 2020
Kendall Mountain Run
12 Mile and 11 Kilometer
Silverton, Colorado
Meet the mountain this summer in Silverton, Colorado! The Kendall Mountain Run starts in downtown Silverton and traverses jeep roads to within a final 300 vertical foot scramble to the summit of Kendall Mountain overlooking town and the majestic San Juan Mountains. Ascend from 9,318 feet to 13,066 feet to tag the summit! Experience the classic challenge that dates back to the 1908 bar bet!
Online Registration for the 2020 event closes on Wednesday, July 1, at Midnight.
---