Hiring Status:
Aravaipa Running is currently accepting applications for PT ARTWORX CREW and is always accepting applications for PT EVENT CREW Please download our job application by clicking the button below and email your application to erin@aravaiparunning.com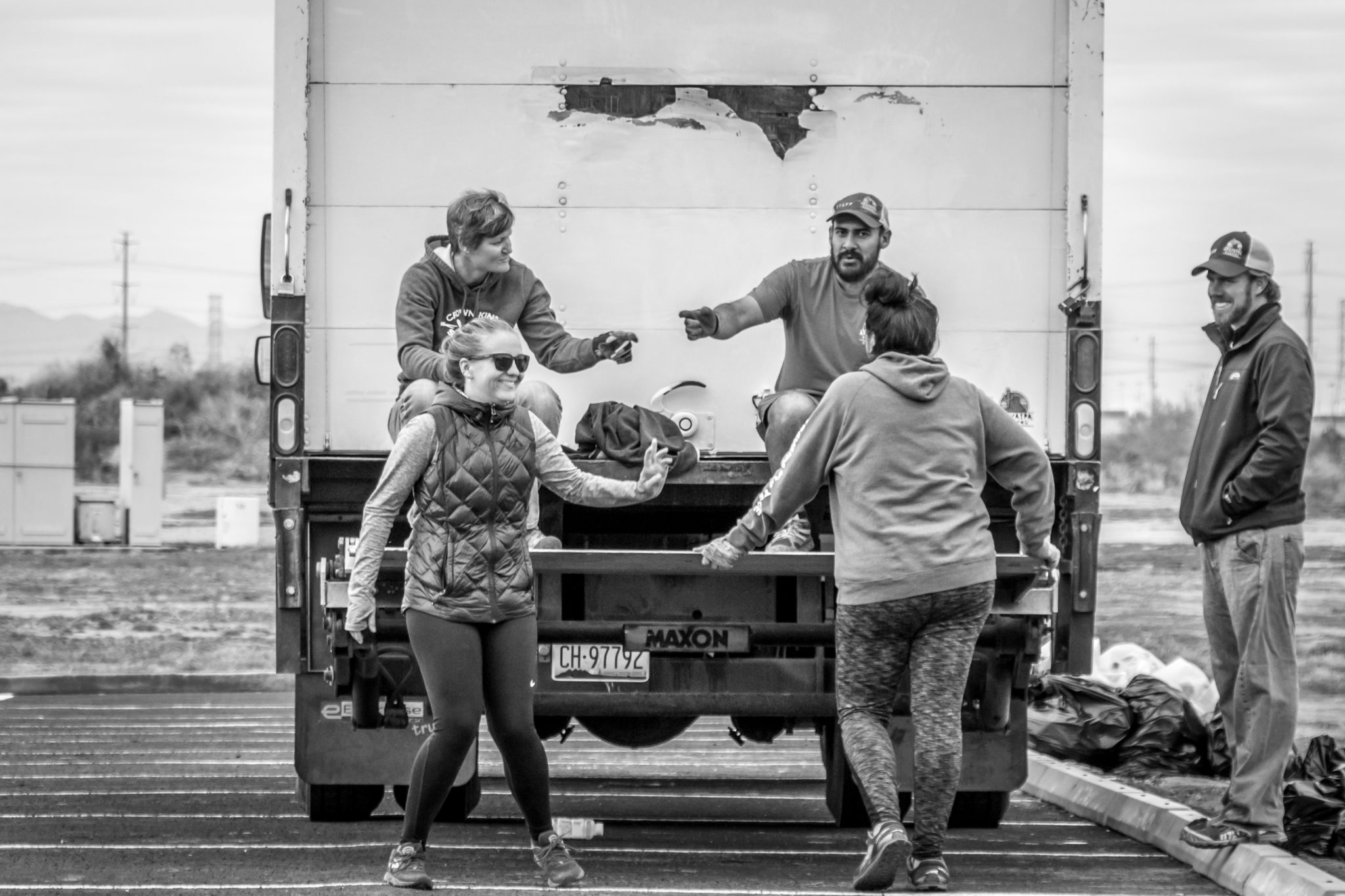 Part Time Artworx Crew – Currently Hiring
Aravaipa Artworx is the creative division of Aravaipa Running. Artworx Crew is responsible for the creation and production of merchandise including but not limited to: wooden medals, buckles, t-shirt printing, and more. The Artworx Crew helps to assemble designs into finished products with a meticulous dedication to the quality of every piece.
What We're Looking For
01

Part-time average of 15-20 Hours per week.

03

02

Candidates must be able to sit, stand, and work continuously on repetitive tasks for several hours at a time, work indoors and outdoors to safely assemble products, and properly setup and execute use of a laser machine and Direct to Garment Printer.
Event Crew – accepting applications (weekday availability needed)
Setup and break down the staging areas, aid stations and course marking for our events. May assist with packet pickup, store sales and/or social media support.
What We're Looking For
01

Part time. Up to 20 hours per week surrounding an event. Must be able to drive company truck (have valid driver's license).

02

Ability to lift up to 75 pounds and work in all weather conditions. Hours may be very early or late. Experience in special event industry preferred.

03