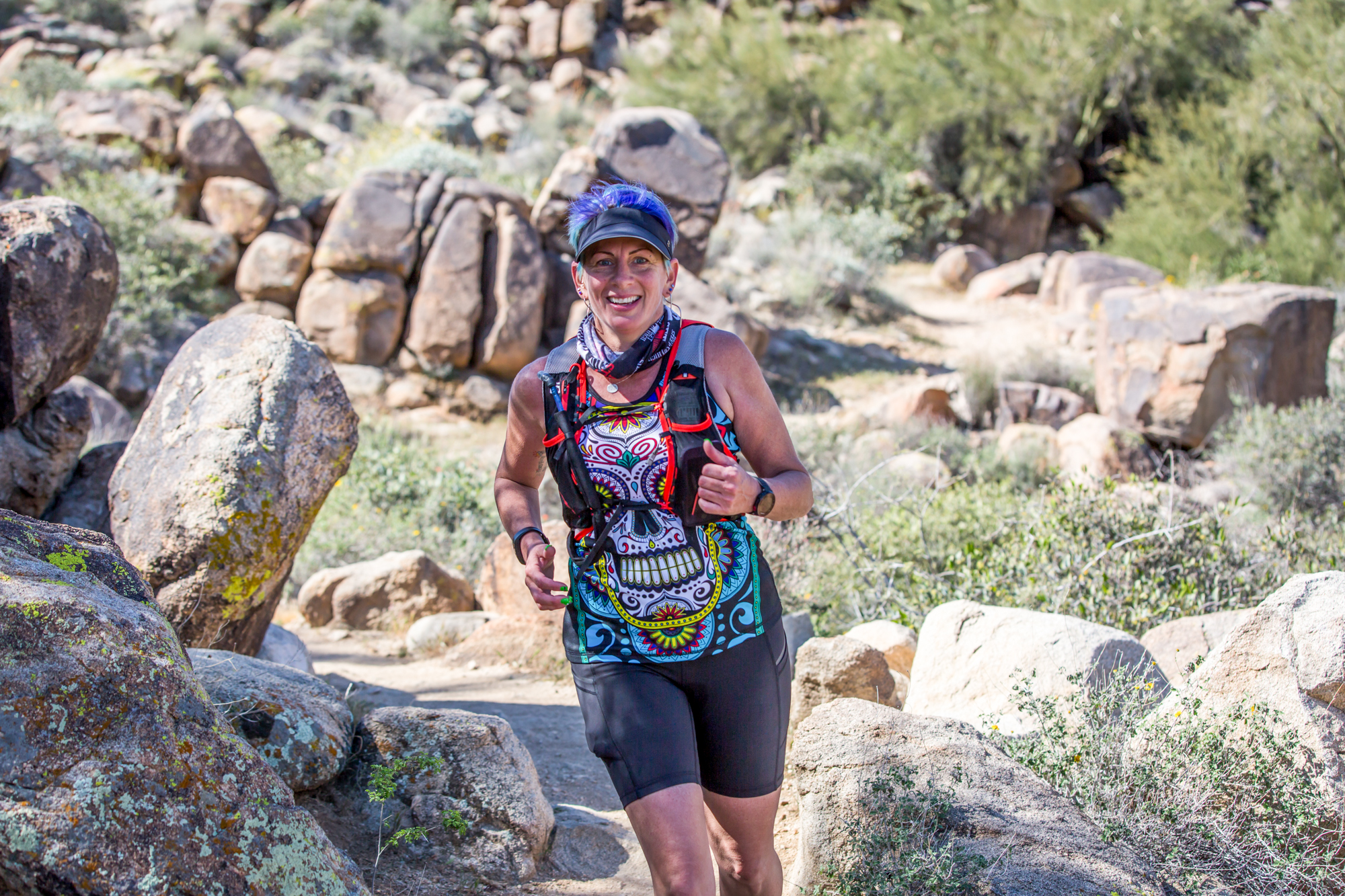 ---
Meet the Aravaipa Community Leaders! These individuals are volunteering their time each week to bring you different styles of group runs to improve fitness and build-up the Phoenix running community. These events are sanctioned by Aravaipa Running and meet our standards for inclusion, leadership, and safety.
---
Group Run Leaders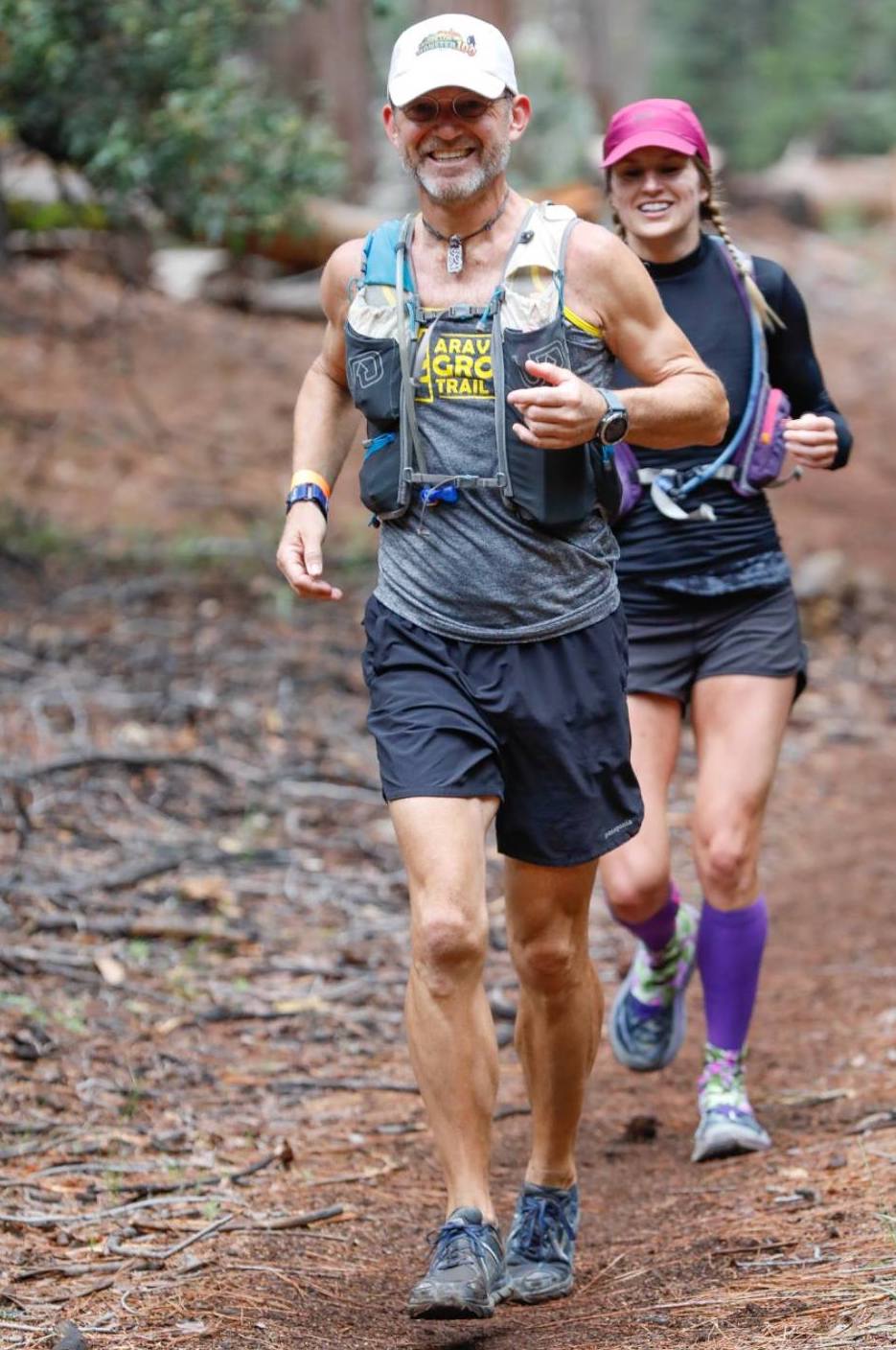 Tim Hackett – Monday Night SOMO
Tim leads the Aravaipa Monday Night South Mountain group run.
When: Mondays 6:30PM
Where: Pima Canyon Trailhead
What: Approximately 5 miles in an hour. Technical trails. All abilities welcome.
Post Run: Varies. Usually Los Taquitos
How to connect: Aravaipa Group Trail Run Facebook Page – Event will be posted.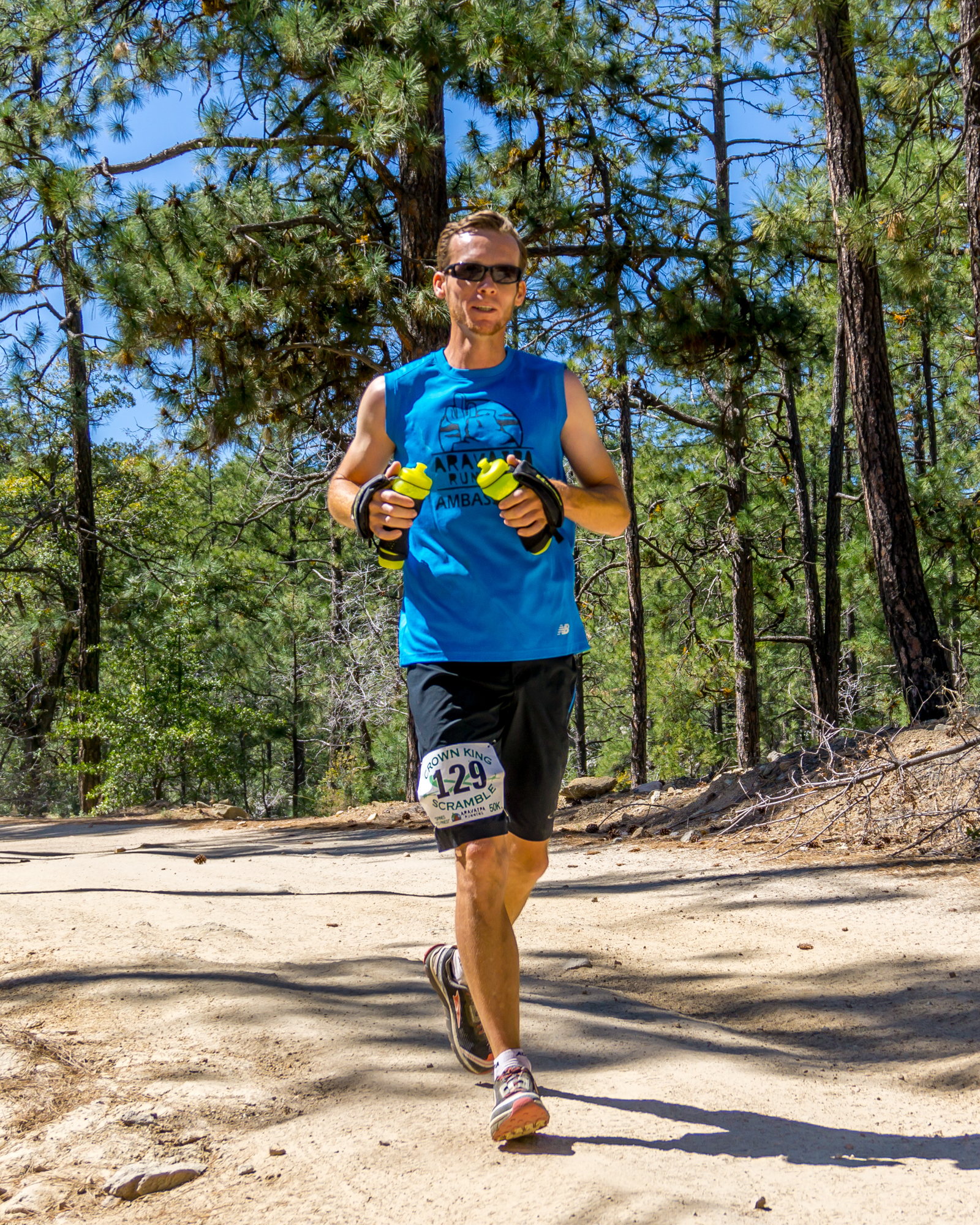 Larry Kline – Aravaipa Track Workouts
Larry is the track extraordinaire and has been leading a very inclusive track workout every Tuesday for Aravaipa for over 3 years.
When: Tuesdays 6:00PM
Where: Camelback High School – Park on 26th by the track, gate opens at 5:30PM for warm-ups.
What: Free weekly track workout. Workouts vary.
Why: I help make the trail runners faster, and try to convince the road runners to try trail running.
How to connect: Aravaipa Track Workouts Facebook Page – Event will be posted, also shared in the Aravaipa Group Trail Run Facebook.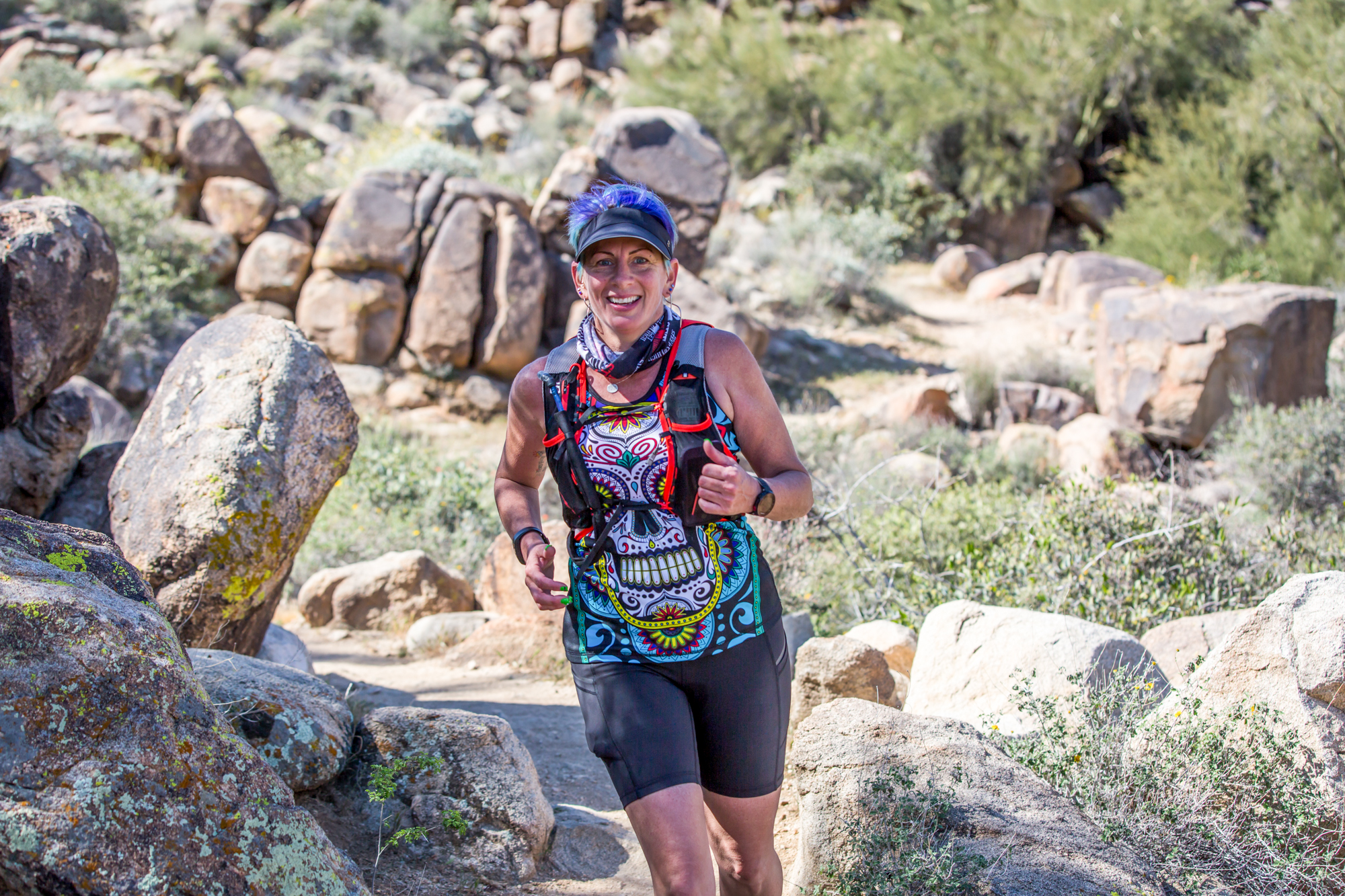 Becky Barcon – Aravaipa San Tan Group Run
Becky leads a group run at San Tan Mountain Regional Park once/month when Aravaipa Group Trail Run is furthest from the South East Valley.
When: 2nd Wednesday of every month. Time varies, in the summer at 5am.
Where: San Tan Mountain Regional Park
What: 1 hour group run on trails. There will be a place for everyone regardless of your fitness level or pace!
To Note: San Tan Mountain Regional Park charges $7/vehicle entry fee.
How to connect: Event will be posted to Aravaipa Group Trail Run Facebook.
Becky also volunteers at almost every single Packet Pickup and, as such, is a lifesaver to the Aravaipa team!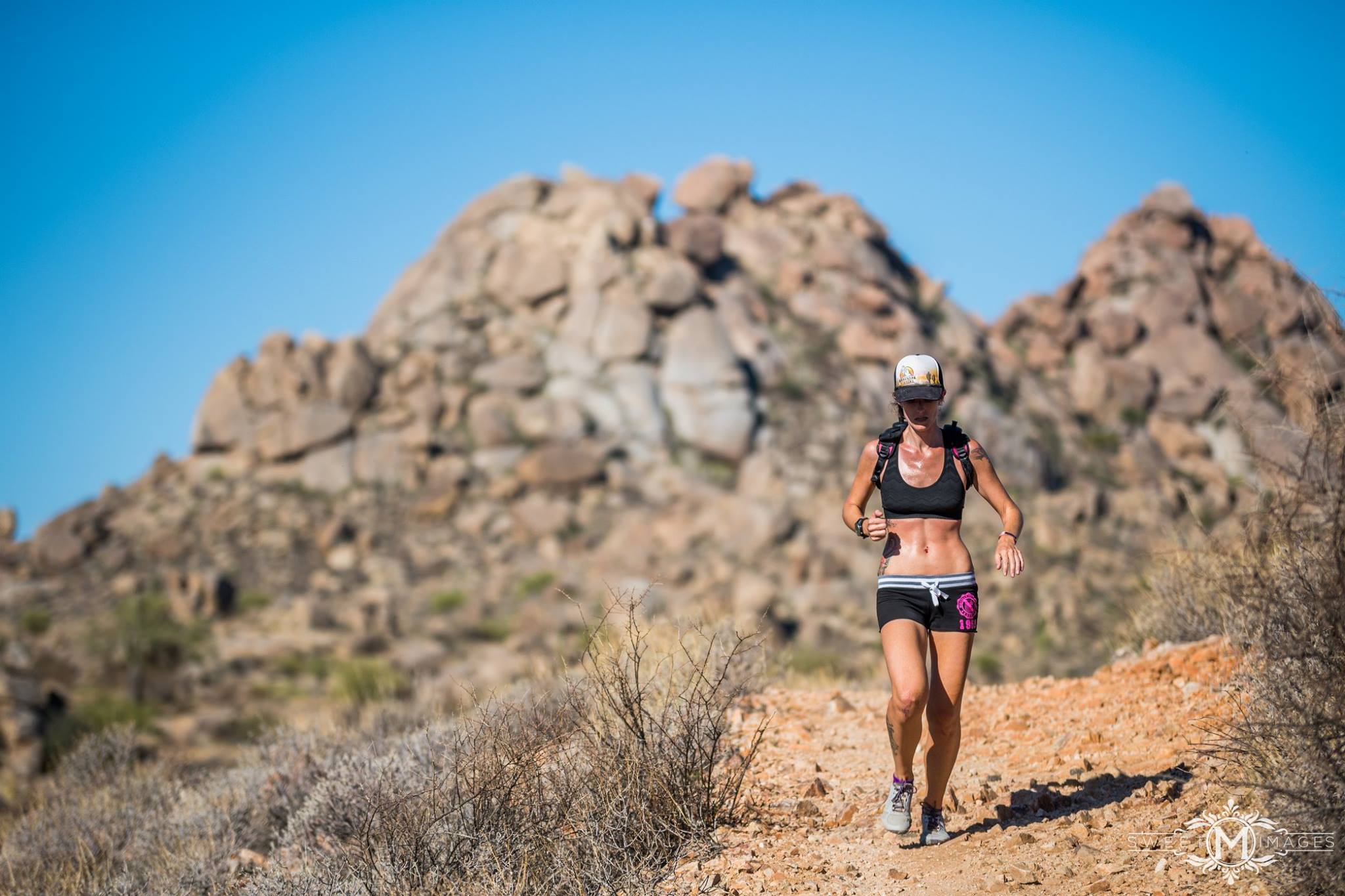 Amber Fifield – Aravaipa Group Run at Hawes
Amber leads the Hawes group run on the last Wednesday of the month.
When: Last Wednesday of the month 6:30PM
Where: Hawes Trail System
What: 1 hour group run, all paces welcome.
Social After: rotates among Echo 5, Red White and Brew or others. Check event for details.
How to connect: Event posted to Aravaipa Group Trail Run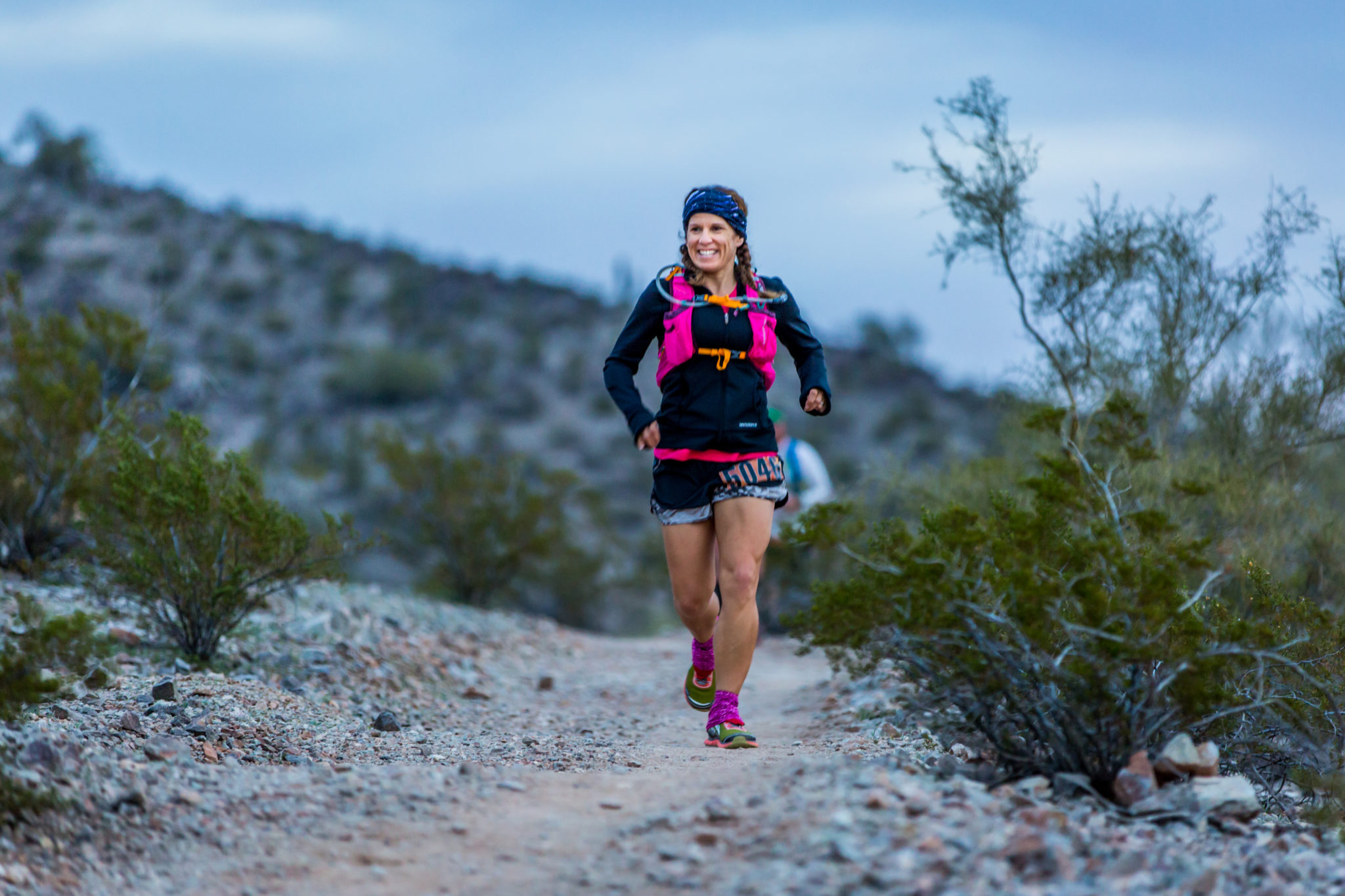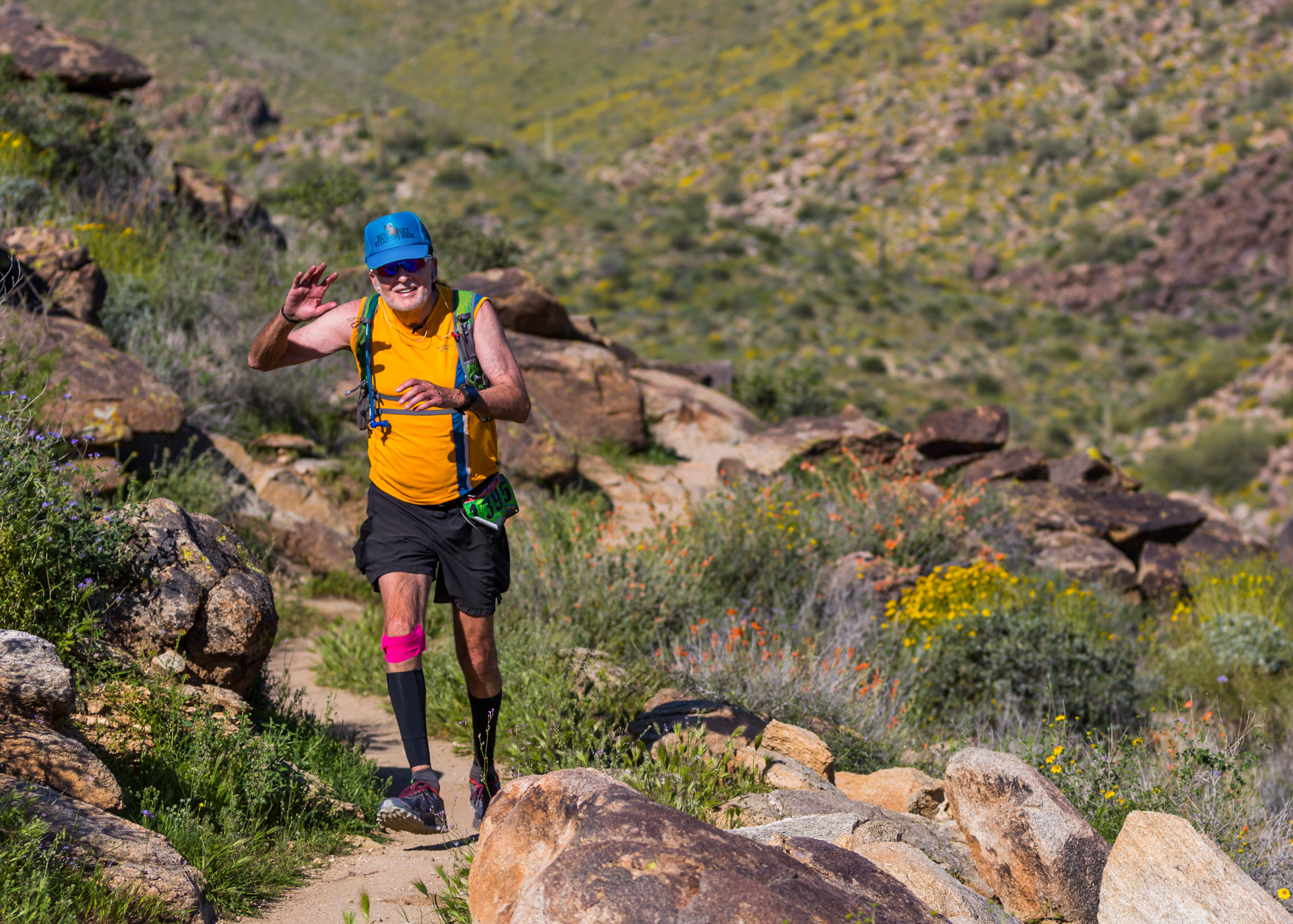 Bill Graves – Aravaipa Brick Workout
Bill leads the Aravaipa Brick (bike/run) workouts every other Thursday at South Mountain.
When: Every Other Thursday 5:45PM
Where: San Juan Road at South Mountain
What: Bike 1-2 San Juan Repeats (8-16 miles) and then trail run (3.5-6 miles)
Why: Judiciously selected route keeps you out of the sun 90% of the time.  Great for summer training! Great overall conditioning workout to improve uphill running speed!
How to connect: Ongoing Event Page – event will be posted and shared in Aravaipa Group Trail Run Facebook.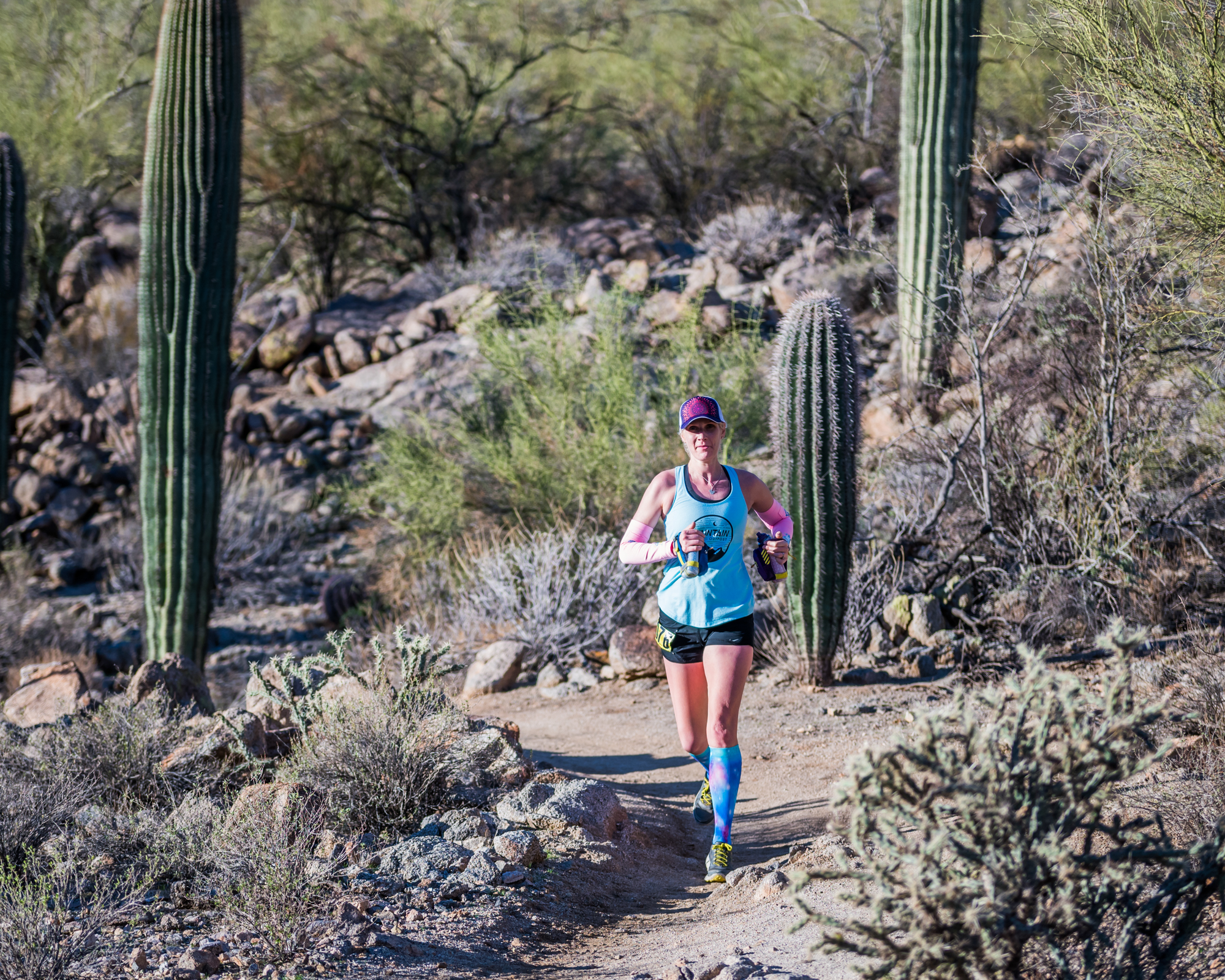 Marisa Jenkins – Insomniac Preview Runs
Marisa leads our Insomniac Night Trail Run previews prior to race days!
When: Usually 1-2 weeks prior to race day on Friday nights
Where: Rotating around the Maricopa County Parks where the Insomniac Night Runs are held
What: Usually the opportunity to check out the "short" loop or "long" loop or both that are used as part of the race. Ranges from 5km to 20km in distance. But check the event for more details!
To Note: all Maricopa County Parks charge $7/vehicle entry fee
How to connect: Events will be posted on the main Aravaipa Facebook Page, Insomniac Night Runs Facebook Page, and the Group Run page.
---
The Main Aravaipa Group Trail run occurs each Wednesday at rotating locations around the valley with a social afterward. Checkout the 2018 google doc calendar for locations and times. For the most up-to-date information make sure to request membership into Aravaipa Group Trail Run Facebook Page.
All runs are 1 hour in length. There are 3 dedicated pace groups: Fun Group, Mid Group, and Fast. The Fun Group runs approximately 3.5 miles with frequent stops. Middle goes 4-4.5 miles depending on the trail and the Fast Group covers 5.5-7 miles.
We have pace group leaders who rotate in and out of leading and sweeping their groups – this is a fluid role and can change weekly. Mostly these are people who enjoy having a trail of people following wherever they may go.. 🙂 plus we trust them not to get lost.
---
Wednesday Pace Group Leaders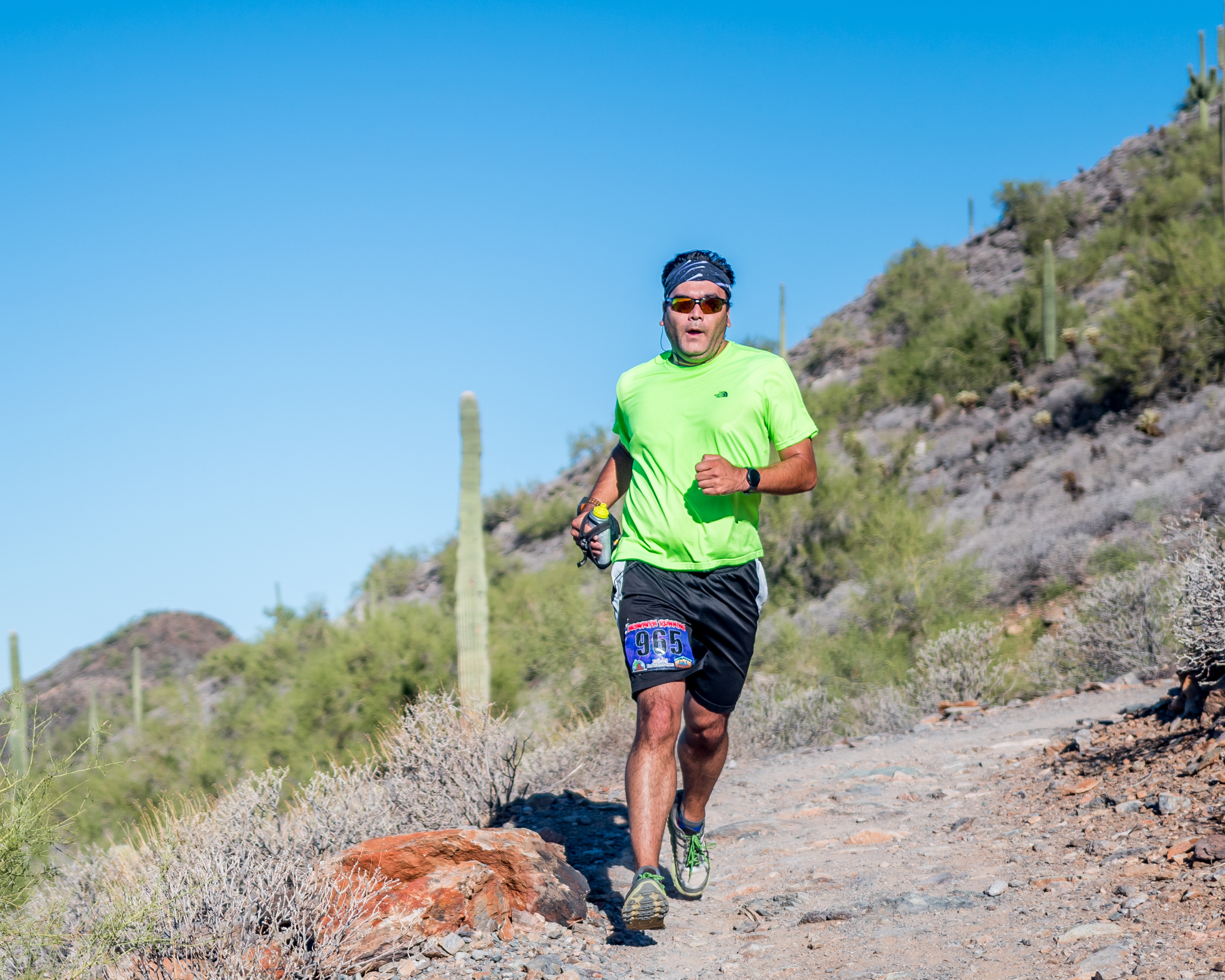 Chris Worden – Fun Group
Chris is also our bartender-extraordinaire at Aravaipa Events, volunteering his time to bar-tend the charity beer garden that supports Southwest Wildlife Conservation Center or Run Far.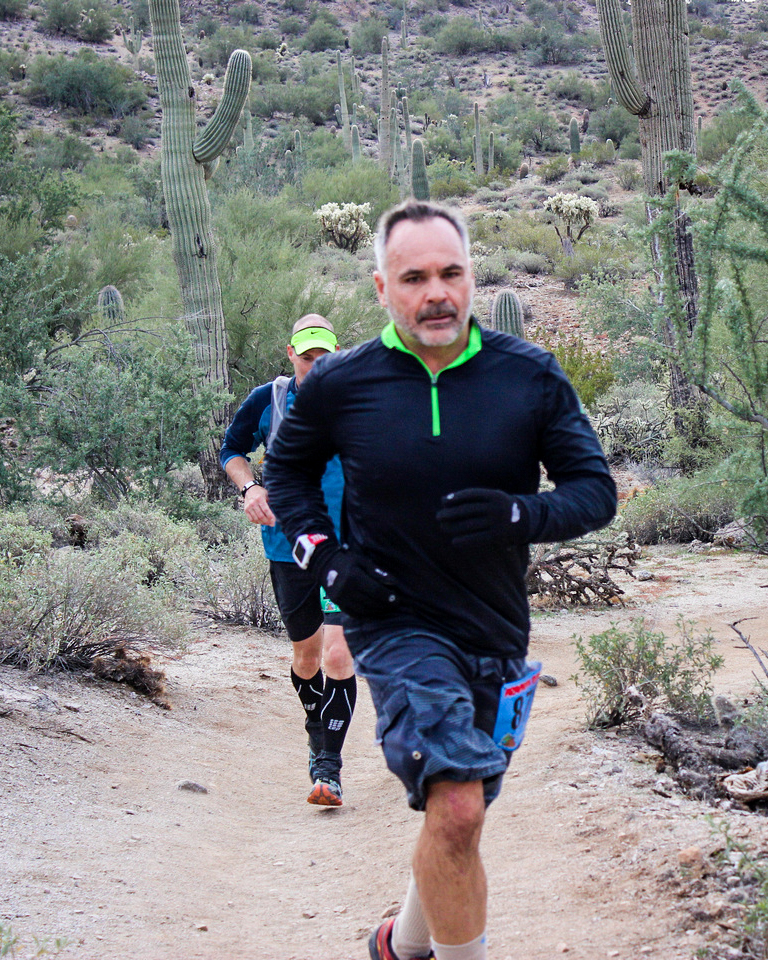 Jamil Coury – Middle Group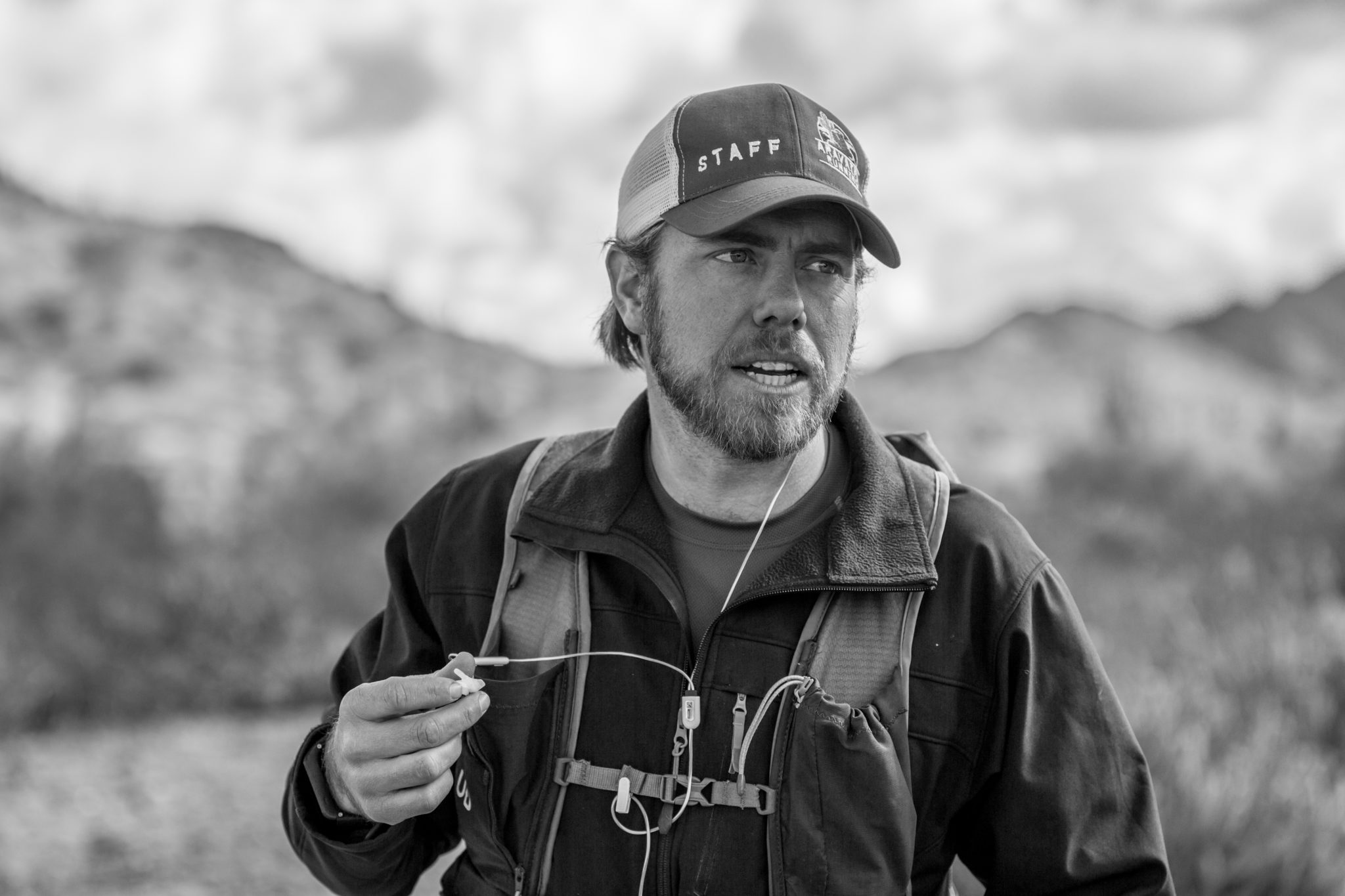 Noah Dougherty – Middle Group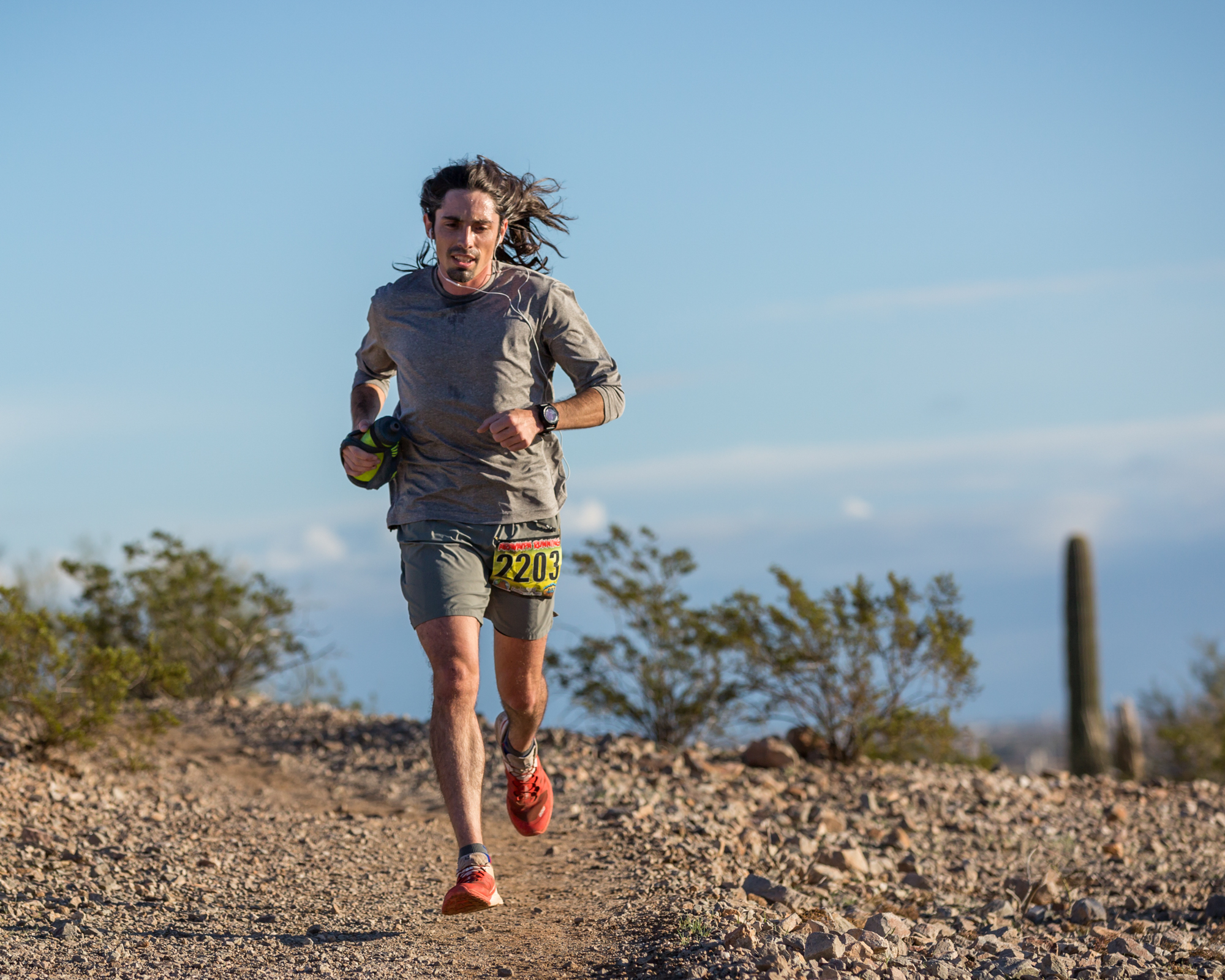 Jon Schaller – Fast Group